One of the noteworthy sidelights when Gilas Pilipinas conquered Saudi Arabia on Monday in the fourth window of the 2023 FIBA World Cup Asian Qualifiers was how generations of Ateneo Blue Eagles stars were able to share the hardcourt together for the national team.
Not only did Chris Newsome make his official Gilas debut as a local, but he was able to reunite with his former UAAP teammate Kiefer Ravena in a unique opportunity, while also playing alongside fellow alums Thirdy Ravena, Japeth Aguilar, and Kai Sotto to make the week-long window even more special.
"They know I'm always rooting for them in Japan (and) vice-versa. They're always sending me messages, whenever I'm here in the PBA, and whenever I'm in the semis, and they're always encouraging me, so it was nice to be in the court with them," Newsome, who played for the Katipunan side from 2013 to 2014 under coach Bo Perasol, shared.
The Meralco Bolts wing man averaged only 1.5 PPG and 3.5 RPG in over 11 minutes played per outing in the window, but he clearly couldn't care less about that, focusing on just relishing the opportunity of sharing the floor with his colleagues.
"With Kiefer he's maturing a lot, and as a captain he's definitely matured, and you can tell that he accepted that full; and he was along the room in the inside, and he was explaining all the rules in FIBA because it's a different environment, it's a different set of rules," Newsome added, speaking highly of his college teammate's maturity and leadership.
"So yeah, Kiefer's definitely a great leader for us, and super excited to be with them again. It doesn't matter if I'm playing five minutes or twelve minutes or twenty minutes, I'm just gonna give everything I have, and I think you can see that with all the other guys as well."
Of course, it weren't only Newsome's co-Ateneans whom he teamed up with; as Aguilar has been part of Meralco's rival Barangay Ginebra San Miguel for a long time, the two matches gave Newsome a new perspective as he was able to finally be on the same side as his him and PBA MVP Scottie Thompson
It was a welcome sight for the high-flyer, whose Bolts engaged in many memorable duels with the two Ginebra mainstays.
"So not just with Kiefer and Thirdy, but it's also nice to be teammates with Japeth and Scottie," he shared.
"Of course, we joked about a lot of those things, and it's nice actually to be on the same team. Me and Scottie have been teammates in the D-League for awhile, so it's nice to established a good relationship with him, and I've know Japeth because in Ateneo as well, so as well as Kai."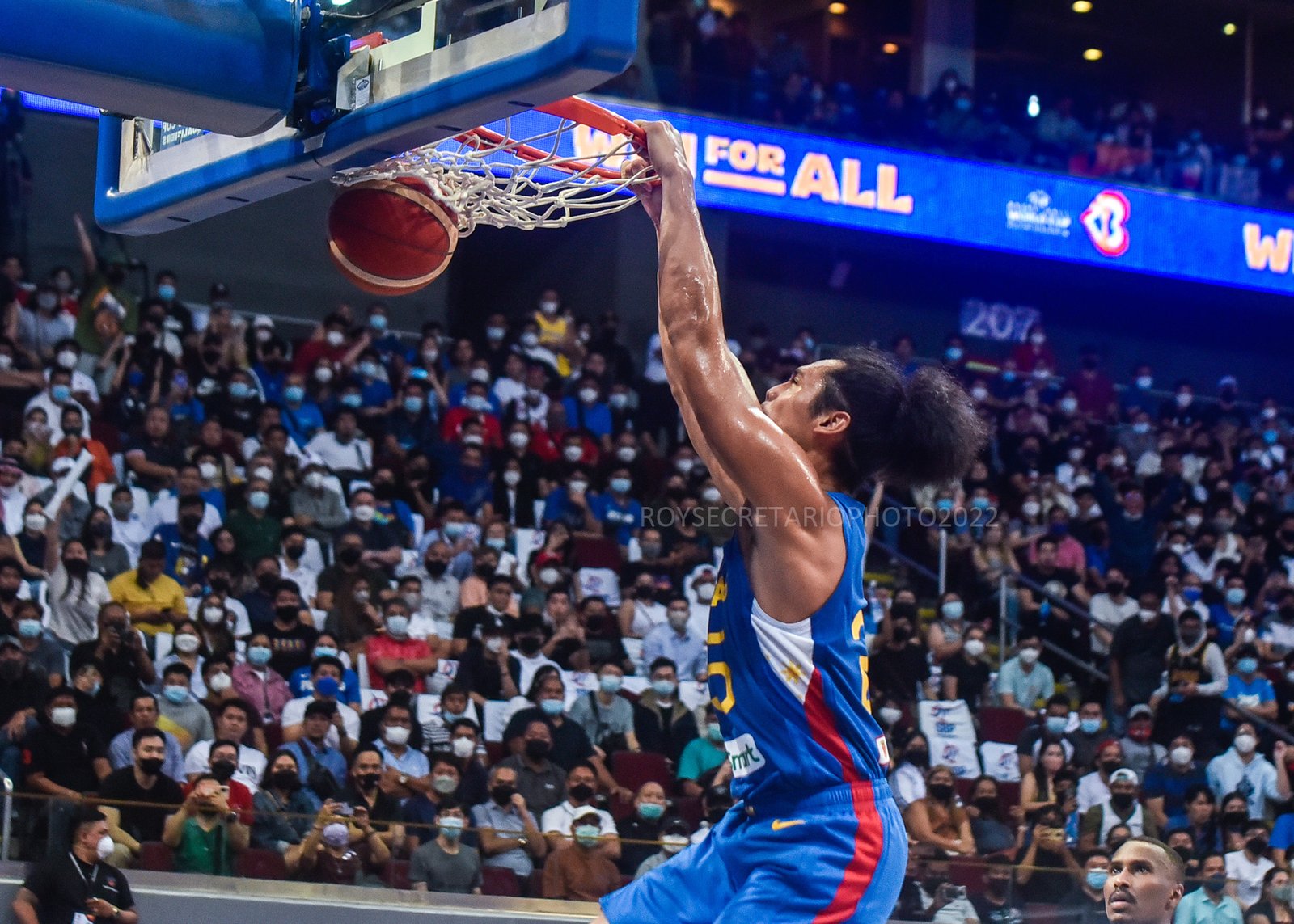 Looking ahead, Newsome thinks that if the current crop of Gilas players continue to play together, it would only be a matter of time before they become competitive for the FIBA World Cup next year.
"This team has a lot of chemistry, like I said a long as everyone stays healthy, and we can keep this core together, and I think we're capable of doing big things 'cause the chemistry definitely there, I think our athleticism as well is there, we can see we're very athletic and have a lot of potential," he mentioned.
Newsome joined fellow first-timers Roosevelt Adams and Jamie Malonzo, along with star guard Jordan Clarkson in one of the nationals' most potent and interesting lineups yet throughout the qualifiers.
"So again hopefully, everybody stays healthy and wish them the best for everybody. We are about somewhere near in the world."
All photos from Roy Secretario/Sports Bytes Philippines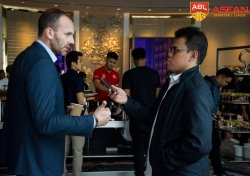 Latest posts by Levi Joshua Jr Verora
(see all)