A more competitive Mobile Legends: Bang Bang Southeast Asia Cup (MSC) is expected this year as the competition has added entrants from the North America, North Africa-Middle East, and Turkey regions to the tournament proper.
Increasing the total number of competing clubs to 10, MSC 2023 will also feature the best squads from MPL Philippines, MPL Cambodia, MPL Malaysia, MPL Indonesia, MPL Singapore, the Mekong Qualifier, and the Myanmar Qualifier.
The winning team from North America will be determined via a challenger tournament, while the MLBB Turkey Championship will send the country's representative to the mid-year cup.
According to the MLBB Esports team, the move jumpstarts a new transition for the MSC, in line with its vision to "increase competitor diversity".
Eventually, the MSC is seen to expand into an international platform which shall provide "more global opportunities for players from varying backgrounds and diversities".
Last year, RSG Philippines took home the MSC 2022 title after sweeping RRQ in the best-of-seven grand finals, 4-0.
Contributed photo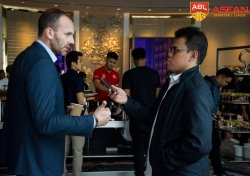 Latest posts by Levi Joshua Jr Verora
(see all)