911 total views, 1 views today
Eala to lead PSC to greater heights
by Dennis U. Eroa
I salute the Alyssa Valdez-less Creamline for its gallant stand in the Asian Volleyball Confederation Cup. And I can't blame the growing number of fans for admiring the new breed of Philippine volleyball superstars. The Pinay spikers eventually finished 6th, trumpeted by spin doctors as the best finish by the country in the tournament.

Hello, if our best finish is 6th then the Philippine National Federation under Tats Suzara has a huge problem because our neighbors Thailand and Vietnam finished higher than us after close calls against the powerhouses. Chinese Taipei finished higher at 5th.
Let us not escape the sad truth that is being hidden by social media and even young sports writers, who have turned into fans and not honest-to-goodness chroniclers of the volleyball scene. The young bloods must follow the path of those covering the PBA who have no problems praising effective players but pointing out the mistakes of those responsible for losses. There are no sacred cows for the PBA scribes which can't be said of those embedded in the volleyball scene.
May I also request the new batch of TV analysts to temper their voices, avoid being talkative and be critical to make our players better. Huwag pa-pogi. Don't panic and allow us to savor the moment and not get bombarded by over-excited voices as if the venue is on fire.
My words of advice. Be like Sev.
The likes of Jema Galanza, Valdez and Deanna Wong (when they were healthy), the manly Tots Carlos and other volleyball figures have become social media champions even though we can't even beat the likes of Thailand (which fielded a not-so-solid team) and Vietnam powered by its imposing skipper Tran Thi Thanh Thuy also popularly known as T4. Also, beating Japan which ended China's bid for a four-peat is like asking for the moon. China, South Korea and even Chinese Taipei are formidable foes for our bets.
Please ladies, limit your buildup using social media. Don't exchange popularity with skills. Instead, you must personify a kind of hope that you can compete with the world's best players.
With the convincing stint of a club champion, it's worth noting for the ruling PNVF to change its strategy of holding tryouts before the next Southeast Asian Games in Cambodia. Field a champion club and add two or three outsiders to the mix to make it a respectable team dreaming of upstaging the Thais, Vietnamese and Indons in the SEA Games.
Jaja Santiago's engagement with a Japanese coach, however, may spell trouble for the country in the not-so-distant future. Santiago may become a Japanese citizen and will certainly be a wonderful addition to Japan's world-class team.
We cannot be TikTokers forever and our athletes must personify a kind of winning attitude so that they will be better and achieve something big like winning the SEA Games gold.
Here's a point to ponder: To avoid being condemned to small victories, the federation must go to uncharted waters and remind the players that while they look good in TikTok, they look bad when ranged against the premier players in Asia.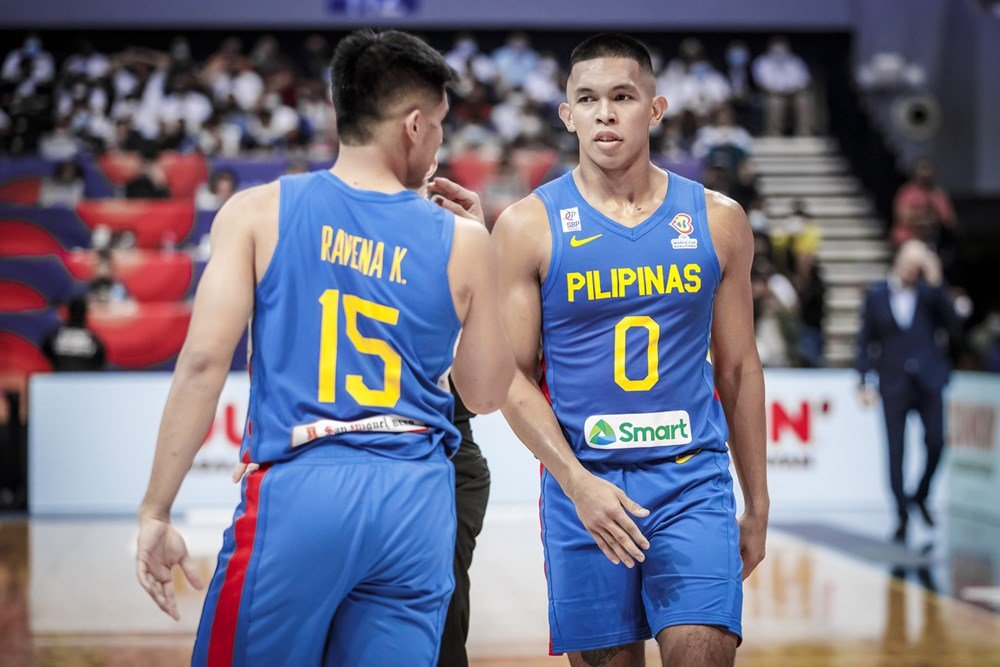 Kiefer and Thirdy must have the nerves to give up slots
Before, Gilas coach Chot Reyes was the victim of vicious attacks from social media. And in fairness, Reyes, supported wholly by Samahang Basketbol ng Pilipinas, kept his steely nerves to survive the onslaught.
A not so impressive Gilas coach, Reyes has gained a lot of respect coaching TNT. The Tropang Giga, as of this writing, is fighting San Miguel Beer tooth and nail for the Philippine Cup. TNT under Chot bested Leo Austria and the Beermen for three outings now. But knowing the Beermen's fighting hearts, it's not a won series yet for Tropang Giga.
The netizens found new targets. And I can't blame them as Gilas' groped for form with the Ravenas hardly contributing anything to the cause. Netizens criticizing the Ravenas, however, must realize the change will only happen after the Philippine campaign in the World Cup Asian qualifiers.
The Gilas dribblers, as expected, drubbed Saudi Arabia. So what? Magnified by the press, here's hoping that Gilas will use the win fashioned out before a joyous crowd to keep winning before the World Cup.
Let us not kid, ourselves. Jordan Clarkson, Kai Sotto and others may no longer play under the Gilas banner due to other juicy commitments and this will again set back our bid for respect in the international scene.
Reyes walked the path of basketball shame when was booed by the home crowd and not even the passionate appeals from Clarkson, the wonderful Dwight Ramos and Kiefer, the self-installed Gilas leader, can silence the unforgiving netizens. May I ask Kiefer to limit his declarations and focus on his basketball? He's too young and lacking in stature to be Gilas leader. Period.
The court of public opinion is against Chot but I'm not going to question his desire to serve our country.
And a word of caution: Coach Chot please don't play the "pakawawa" card.
I am also alarmed that after besting the men from the oil-rich Kingdom, the Gilas dribblers and their supporters suddenly became self-styled experts who predicted a World Cup to remember.
Gentlemen, I love your optimism but please don't start a fire that cannot be extinguished.
If I may add so, Bobby Ray Parks is another player, whose style is not suited to international play. "He's soft,'' observed a high-caliber coach coach. After the "learning experience" in the qualifiers,
Thirdy and Kiefer must be men enough to realize that their national team duties are over. The SBP knows there is an abundance of talents in the basketball scene and the brothers Ravena can be replaced by the likes of Kevin Alas, Baser Amer, Jio Jalalon, CJ Perez, Mikey Williams, RR Pogoy, Allein Maliksi, Calvin Abueva, Calvin Oftana, Bong Quinto and others.
If there's one thing that I can say loud and clear, nobody can accuse Kiefer and Thirdy of shying away from national team duties. They always say yes. By this time, it's very clear that the Mr. Everywhere Jordan Clarkson formula isn't going to land the Philippines into the land of promise.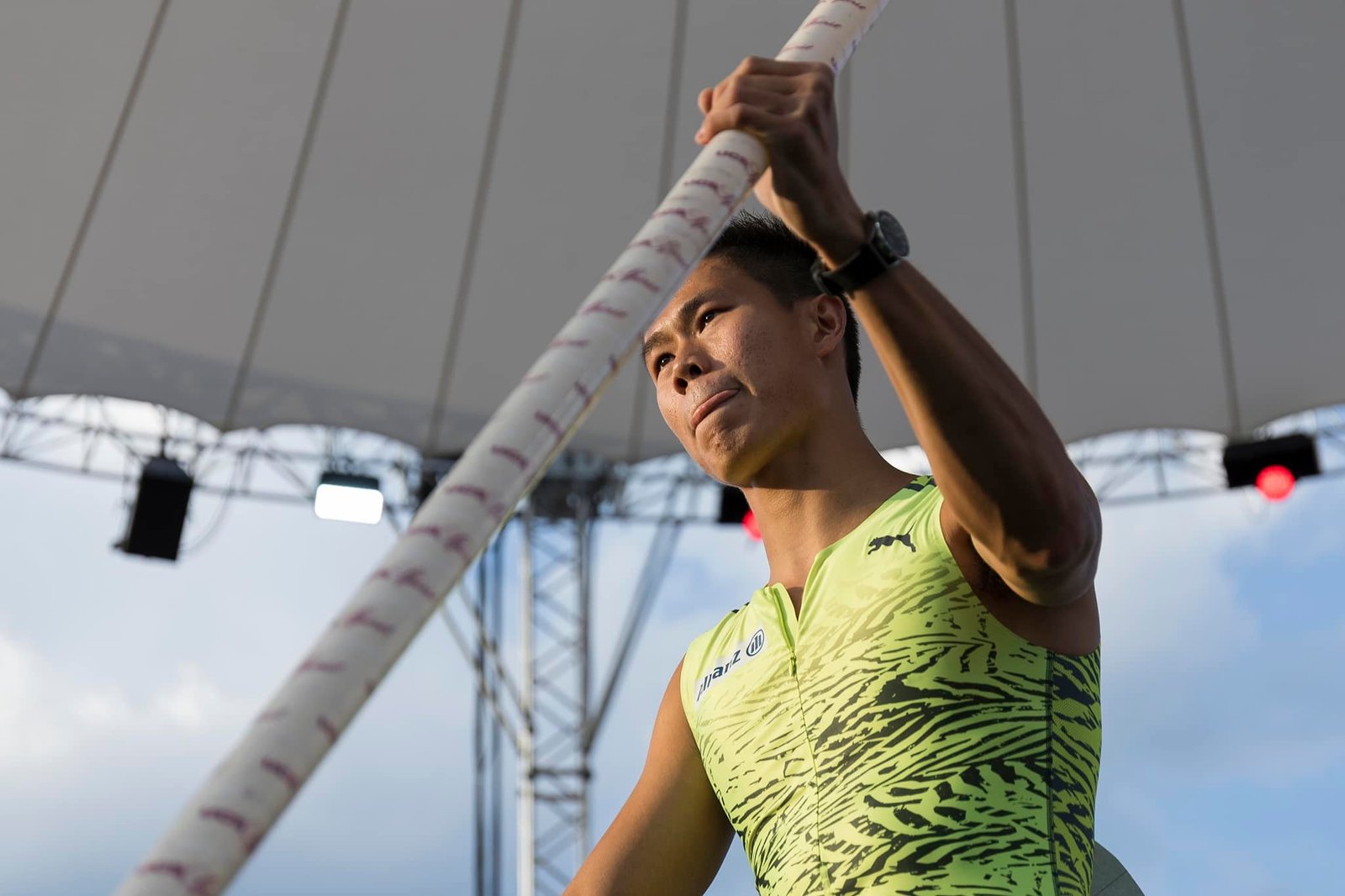 Thanks to EJ Obiena, PH respected around the world
Cheers to the new Patafa president Terry Capistrano for reinstating world-class pole vaulter EJ Obiena to its roster. Obiena, whose feud with former athletics chief Popoy Juico hugged the sporting headlines, is now free of worries, resulting in numerous podium finishes in various European pole vault tournaments.
Obiena, a flop in the Tokyo Olympics, is a force to be reckoned with in the Paris Games. I will not be surprised if he will compete or win a medal in the next Olympics.
Terry, who excelled as an athlete during his collegiate days at De La Salle, has proven that he's always ready to serve not only Obiena but all the members of the track and field team.
A member of the management team of the De La Salle men's basketball team, Capistrano has the financial clout to steer the nationals to greater heights. Free of controversy, Terry's a silent worker.
Huge challenges for PSC Chairman Eala
With the massive reawakening of Philippine sports under two-time Philippine Sports Commission chair Butch Ramirez, newly-appointed chair Noli Eala faces a huge challenge in keeping the momentum of the country's sporting program capped of course, by Hidilyn Diaz's Olympic gold medal performance.
I've batted for Butch's third tour of duty, knowing his selfless dedication to the athletes but the position is a political one and I wish the former PBA Commissioner good wishes.
Noli Eala's young and vibrant and for sure, he knows the needs of our elite athletes and those at the grassroots level. With his style of leadership, I'm sure Kom Noli will not be afraid to lock horns with erring National Sports Associations. With his wide knowledge of basketball, expect Eala not to keep his mouth shut regarding various issues. He actually was a founding father of Samahang Basketbol ng Pilipinas.
"The PSC under may watch will care for sports like no other," said the new chairman in his statement. Hopeful and eager to start working, Eala said he will ensure the sustainability of the successes of the past.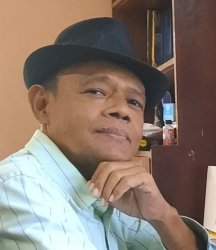 Latest posts by Dennis Eroa
(see all)