M4 World Championship winners ECHO have officially confirmed Chou as their chosen hero to co-design with MOONTON Games. It will mark the first fighter hero to receive a skin from a world champion squad.
Since the very first World Championship (M1), every winning team has had a the opportunity to select the hero they want to have a skin — designed based on their preference.
In 2019, Indonesia's EVOS Legends chose Harith. Meanwhile, the Philippines' Bren Esports picked Lancelot and Blacklist International designed Estes after triumphing in the M2 and M3, respectively.
ECHO will be working now with the Mobile Legends: Bang Bang maker as part of the perks for winning the world's biggest MLBB tournament.
The Philippine side and MOONTON Games are currently in talks to discuss the details of the in-game commemorative skin which is expected to launch in September 2023.
Contributed photo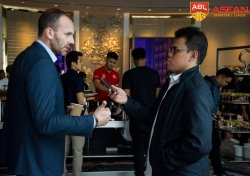 Latest posts by Levi Joshua Jr Verora
(see all)