Juan Gomez de Liano and veteran Reed Juntilla took turns in providing the goods as the Zamboanga Valientes had an impressive Day 2 on Saturday to barge into the quarterfinals of the 3×3 Basketball Thai Super League 2022 men's tournament in Central Ayutthaya.
Juntilla scored 12 points including four deuces in the Valientes' key 21-16 (9:00.3) win over Thailand's Shooot It Dragons which featured Wutipong Dasom, Pitchayut Tabtong, Alexey Sobolev, and Krittapong Rammasan.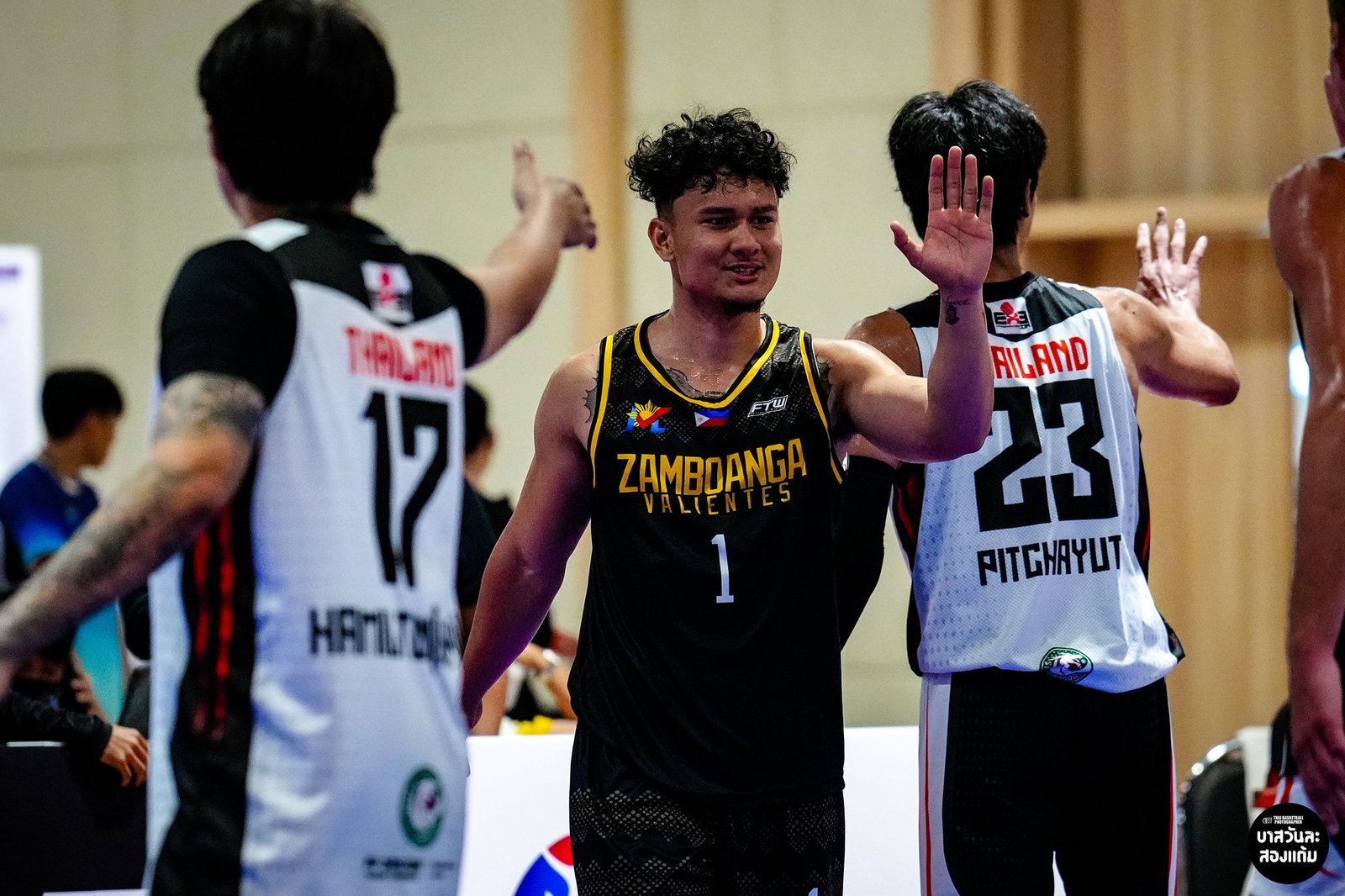 After Tabtong cut the deficit down to 17-16 with less than two minutes to go, Zamboanga made some stops while Juan Gomez de Liano and Juntilla each knocked down twos to clinch the win.
Gomez de Liano added five points while Issa Gaye chipped in four markers in the victory that enabled the Filipino side to enter the playoffs, finishing with a 3-2 record in Pool A.
Earlier, it was the former Japan B.League Asian quota import who carried the Valientes to a win over Sniper X, another Thai club, 21-18 (8:33).
The former U.P. Fighting Maroon dropped 14 points, including five long-range makes.
Sniper X took an 18-16 lead, but Gomez de Liano erased it with a two and a technical free throw with less than two minutes to go.
Gaye then hit the game-winning two with 1:27 left.
Sniper X is composed of Gabriel Yeumo Tchupou, Thai No. 9, Bandit Janthong, Thai No. 10 Eaktanat To-Ngiw, and Natthaphat Biasumrit.
Zamboanga could have made it 3-0 in Day 2, but collapsed against Delvin Goh's Team Busy of Singapore, 21-20.
It was a back-and-forth showdown, and Juntilla had given an 18-14 lead to the Valientes after five straight points.
However, Goh, Mah Jun Hao, and Lim Jun Yuan joined hands for a 6-1 comeback run.
Lim's long two gave them a 20-19 cushion. Gomez de Liano tied the count at 20-all, but Lim converted a wild high-arcing layup off the glass with 1:34 to go that gave the win to the Singaporeans.
Juntilla had a team-high 11 markers in the loss.
The Valientes took the third seed in Pool A and will face Pool B No. 2 Hi-Tech Titans of Thailand in the quarterfinals tomorrow.
The Titans edged out another Filipino representative, Pretty Huge, 16-15 in Pool B.
Photos from บาสวันละสองแต้ม Facebook page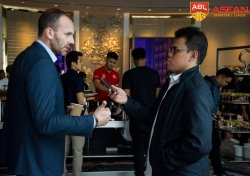 Latest posts by Levi Joshua Jr Verora
(see all)