by Dennis U. Eroa
The nightmares in Vietnam will continue to become a sizzling hot topic in the months to come. But we must not forget that it wasn't just Gilas Pilipinas that flopped in the Vietnam Southeast Asian Games. Volleyball, football, and even boxing and other sporting disciplines did not live up to their potential. At the end of the games, we were left scratching our heads and asking what the hell happened.

Thanks to the Philippine Sports Commission (PSC) which moved heaven and earth to keep the fighting spirit alive and kicking among the nationals, the country managed to salvage fourth place in the 11-nation competitions. Critics will say that the result was a letdown because the Philippines was the defending overall champion but the SEA Games is a different kind of animal because the host country always has the hometown advantage. It's no wonder that Vietnam as early as the third day of action has already pulled away from the rest of the field in the treasure hunt.
I cannot imagine what will happen to our campaign without the dedication of the PSC headed by the super effective Butch Ramirez (he was responsible for ending the EJ Obiena-athletics row and masterminded the golden years of Philippine sports). That is why, I insist to the point of being stubborn, that BBM must re-appoint Ramirez to his position as PSC chairman to continue the gains of Philippine sports. It fills me with deep quiet and satisfaction that our bets gained the respect of others with their heroic performances. It will not hurt if the commissioners will be re-appointed but you'll never know because they are all political appointees. I was told that there's a long list of names hoping to lead the PSC and we can only hope for the best.
Caloy Yulo, Aleah Finnegan Cruz, Hidilyn Diaz, Vanessa Sarno, Merwin Tan, Agatha Wong, Eumir Marcial, Carlos Biado, Rubilen Amit, and other gold medalists showed steely nerves to pocket gold medals. Efren "Bata" Reyes salvaged a bronze medal but emerged as one of the Games' most popular players.
It's also worth mentioning that Chef de mission and sporting legend Mon "El Presidente" Fernandez and his secretariat were able to squeeze the best from our athletes with sound management although some fell victims to questionable decisions in sports where judging was required, forcing a lady official to say that there is Cheatnam in Vietnam.
Easily, however, the loss of Gilas to Indonesia should ranked as the sporting heartbreak of the Year, followed by the sputtering stand of the volleybelles, who were exposed as minnows by our friendly neighbors from Thailand, Vietnam, and Indonesia.
Alyssa Valdez and others cannot compete with the bigger and stronger Thais, a fact admitted by volleyball chief Tats Suzara who said the national team needs to find tall players ala Jaja Santiago to have a chance internationally. Truth hurts but it must be told, Alyssa and others can sizzle in domestic competitions but not overseas. In Vietnam, Jaja, a veteran of the Japan V-League also seemed to play without her usual fire same with Mylene Paat, who came to the games with sterling credentials after sizzling in the Thai volleyball league.
A jaded observer said it frankly. "Volleyball stars and wannabes must lessen their fascination with TikTok and YouTube and instead channel their energy to polishing their skills. I have an inkling that to pursue popularity, handlers of certain volleyball players are pushing their wards to use social media forgetting that hard work and dedication are the magic words for success.
A case in point is collegiate players, who have no championship trophies to show. But are becoming popular because of TikTok and YouTube? Then, there are those whose affairs with fellow volleybelles are becoming the talk of the town. I have no problem with the personal lives of players (they deserve to be happy) but my concern is the level of skills being shown by players.
I pity volleyball aficionados who daydream that their idols can put the country into the international spotlight with solid plays and not become world-class tiktokers.
After gaining attention with a silver medal finish during the Manila SEA Games, the men's volleyball team also lost its momentum and was unable to bring home a medal. Japanese league veteran Marck Espejo and Bryan Bagunas failed to save the hot and cold team. Bagunas, lacking in media savvy, played inconsistently while Espejo's mind wandered in Hanoi. I have a sad experience with Bagunas, who didn't even have the courtesy to say that he wasn't available for an interview. Maybe this is one of the reasons why men's volleyball is being overshadowed by women's volleyball. Bagunas, one of the country's volleyball stars, must realize sportswriters have the power to make him popular or less popular. In contrast, Espejo, an Atenean, gamely answered my questions with gusto which resulted in a feature story about his life.
The volleyball situation, however, is different from the basketball situation. After more than three decades of dominating the biennial Games, Chot (netizens now dub him as CHOKE), Filipino dribblers were shamed by the Indons for the much-coveted gold. Heard around the whole of Southeast Asia, the loss exposed major flaws in the country's basketball program under the Samahang Basketbol ng Pilipinas. I understand the point of Chot that he serves at the mercy of the powers that be of PH basketball but SBP's painful and hard road to redemption will be less tortuous if he will make a courtesy resignation.
Sports chroniclers will not go easy on him as the coach of the team which broke the hearts of basketball-crazy Filipinos. We've naturalized an African center named Angelo Kouame, who even failed to lift Ateneo to the UAAP championship, while Indonesia, thru the efforts of former Philippine team mentor Rajko Toroman got Marques Bolden, a legitimate NBA veteran. Bolden, who shone in the gold medal game. But Bolden wasn't the lone Indonesian shining star. Brandon Jawato, Derrick Xzavierro, and Damar Grahita gave the Indons a potent mix of players which proved poison to Gilas during the gold medal tussle.
2022 is proving to be a bad year for teams backed up by MVP, who must find the right persons to save Philippine basketball. SBP must go back to the drawing board and start from scratch. Avoid favoritism.
If any consolation, MVP didn't shy away from admitting that he must also be blamed for the debacle. That was a heroic thing to do.
LASALLE NEEDS GIANNIS
This isn't a joke but a well-known basketball lover said that for De La Salle Green Archers to compete against newly-crowned UAAP titleholder UP Maroons and Ateneo Blue Eagles, the Taft-based dribblers must try to recruit NBA superstar Giannis Antetokoumnpo of the Milwaukee Bucks.
Ouch. This is just to show the huge gap separating the once-deadly Archers to the present composition of the Maroons and the Eagles, who this early, have already secured the commitment of top players overseas.
Just what happened to the Archers, whose players' recruitment years back was the envy of many. While Ateneo and UP were able to rebuild their programs piece by piece, the powers that be in La Salle were caught napping. If they can't get the Greek Freak, expect UP, whose hero JD Cagulangan, rode the bench while donning DLSU colors, and Ateneo to continue lording it over the collegiate league.
That's the way it going to be, folks.
Over at the NCAA, a similar thing happened. Once relegated to the sidelines by multi-titled San Beda Red Lions, the Letran Knights, backed by a corporate giant, are back on top. Expect the Knights to dominate.
ACT-CIS defender of the oppressed
Let's talk politics. Before the elections, I compared ACT-CIS (Anti-Crime and Terrorism Community Involvement and Support Partylist) to the country's most popular basketball team which is Barangay Ginebra San Miguel. ACT-CIS also emerged as Number One during the 2019 elections.
Turned out our prediction that ACT-CIS, chaired by popular television and radio host Erwin Tulfo, is true. Supported by the aggrieved and the less lucky Filipinos, ACT-CIS is assured of three seats in the House of Representatives. Just like in the past, the young Tulfo, whose elder brother Raffy "Idol" Tulfo is now a full-pledged Senator, is expected to marshall ACT-CIS to continue helping the poor.
Erwin happens to be a long-time friend. We were free-spirited and activists, too during our college days writing for the multi-awarded The DAWN, the official college newspaper of the University of the East. During our college days, Erwin, a popular DJ, was known for having a soft heart for the needy. Even during our youthful days, Erwin stood at the forefront of the fight for students' right and welfare. That's why I am not surprised at all by his mission to help those in need.
Expect Senator Tulfo and the ACT-CIS Congressmen to team up to find ways to help alleviate poverty and legislate to plug loopholes in the country's legal system which, sad to say, favor the rich and mighty. ACT-CIS is about true justice.
I also would like to congratulate 1-Rider which placed second to ACT-CIS. Retired Police Col. Bonifacio Bosita gained quite a following with his no-nonsense approach to correcting flaws by law enforcers. Bosita's known for his hands-on approach to pointing out the mistakes of road officials. He with first nominee lawyer Rodge Gutierrez is expected to fight for road safety and correct the mistakes of law enforcement.
Comelec chairman Saidamen Pangarunan said party-list groups enable Filipino citizens marginalized, underrepresented, and those lacking well-defined political constituencies to be represented in Congress.
The true essence of having a Party List is about crime prevention, road safety, regional representation, poverty reduction, and social amelioration.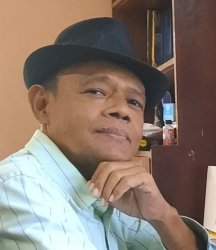 Latest posts by Dennis Eroa
(see all)