For Gilas Pilipinas Women small forward Katrina Guytingco, the past weekend capped a year full of firsts for her basketball career.
Not only did the 5-foot-9 swing-woman win her first gold medal in an international competition representing the national team, she also did it while playing for head coach Patrick Aquino for the first time.
For years, the former Ateneo Lady Eagle had been on the opposite end of the bench competing against Aquino's National University Lady Bulldogs — UAAP's most successful sports dynasty in the past decade.
Being on the same side has the mentor gave Guytingco a unique perspective when it comes to how Aquino handles a squad.
"It was a really cool experiencing getting to be under Coach Pat, because for how many years, I've gone against him and he always beats us," Guytingco told Sports Bytes Philippines.
"It's always nice to get to experience him as a coach, it was really cool because you can tell how much trust and faith he has in his players. You really feel that he trusts you and he gives you the go signal to do what you're comfortable with. He knows what our strengths and weaknesses are."
Guytingco's tour of duty for the Philippines in the SEA Games was her first-ever major tournament representing national colors.
What made the adjustment challenging was that the 24-year-old athlete didn't get to play competitive hoops for a lengthy period of time due to the pandemic situation.
"It was a big adjustment for me because I wasn't playing basketball everyday for two years because of the pandemic," the now 24-year-old sports apparel ambassadress shared.
"When I came back, it was like back to the UAAP grind where you are training Monday to Saturday, you're training for three hours a day. It was a huge adjustment for me, because I'm not 18 anymore. I feel the age on my body."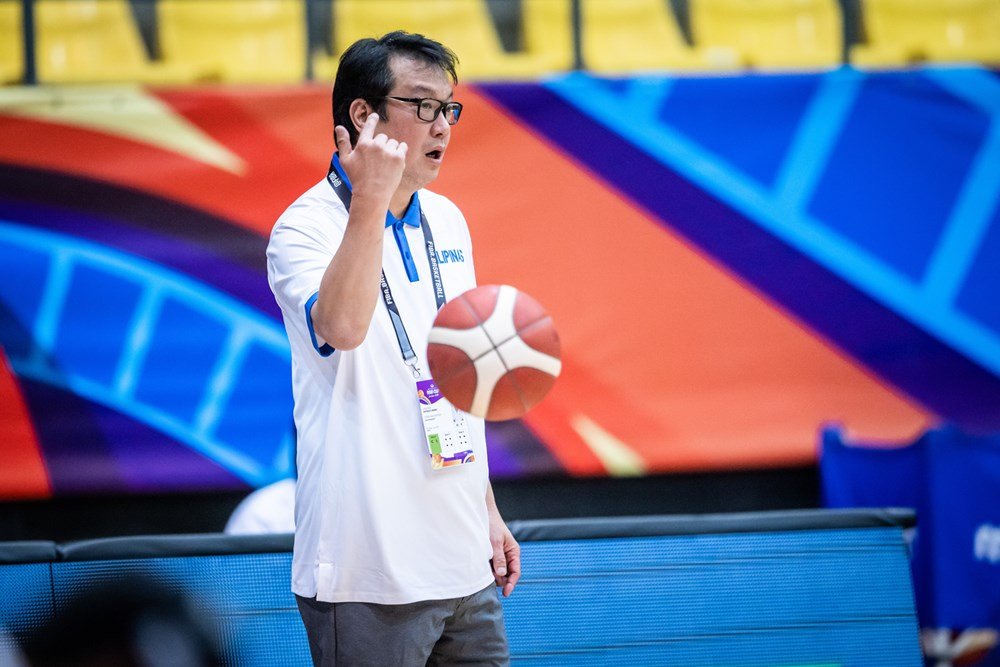 Oftentimes, fans see Aquino from their vantage point as one of the disciplinarian-type tacticians who holds his players to the highest of standards.
But being part of the team itself, Guytingco can attest to Aquino's trust in his players, as well as constantly assuring and pushing each one of them which turned Guytingco and the rest of her teammates to be battle-ready and eventually win the gold medal impressively.
"It was cool. I felt that even though I was his opponent for how many years, even though I just joined the program last February, I still felt like he trusted me whenever he put me in to do my job to hustle and defend," Guytingco mentioned.
"That's what they asked of me so I was like, yes, I'll do it. In such a short period of time, I felt that he trusted me."
Of course, it wouldn't be Aquino without the "tough love" during practice sessions, which Guytingco also used as motivation for herself.
"In trainings, he pushes me to be a better player. Whenever I make mistakes, he was yelling at me, but you know, he always reiterates to his players that if I'm not making you concede, then you should be worried," she said.
"So that was kind of the tough love I got from him. And I needed that. I didn't need anyone to sugarcoat what I was doing. I was needed to be told straight to my face what I need to do better and in the end, it all worked out because he trusted me and really needed the trust from him towards the end."
Aiding Guytingco in the process when she joined training camp in late February were her UAAP colleagues like Clare Castro and Andrea Tongco whom she referred to as her personal "welcoming committee".
Naturally, the entire team developed great chemistry outside of the hardcourt, which became beneficial in the long run.
"I came about two weeks after they started. Every day, basically, we're with the girls for like five hours. I believe that definitely helped with our team chemistry, and then after, we'd probably go get coffee or just want to hang out still because we get clingy, so the five hours sometimes turn into eight, 10 hours," she shared.
"I also felt very welcomed because I was very new to the program and they welcomed me with open arms."
Guytingco eventually lived up to her role as a glue guy, providing the defense against opposing wingers while averaging 5.0 PPG, 3.4 RPG, 1.2 APG, and 1.0 SPG in 16.3 minutes per outing.
She was also a plus-61 overall in the 81.5 minutes she logged all tournament long, where Gilas tallied a 4-1 record.
And while everyone knows Aquino takes the least credit for how the Philippines rolled to its second consecutive title in the SEA Games, it's players like Guytingco who serve as living proofs to their mentor's coaching brilliance.
FIBA.basketball file photos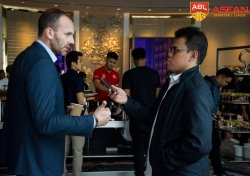 Latest posts by Levi Joshua Jr Verora
(see all)