10,385 total views, 2 views today
Earlier this week, the Samahang Basketbol ng Pilipinas (SBP) announced that veteran Philippine basketball tactician Chot Reyes will take over the coaching duties of the Gilas Pilipinas men's national basketball team, replacing Tab Baldwin.
And with the 2023 FIBA Basketball World Cup Asian Qualifiers first window set to tip off later this month, Gilas fans are curious about the composition of the roster, given recent developments in the local basketball scene.
Taking into consideration all recent reports, as well as current information about respective players' availabilities, here's a look at how the Gilas roster pool looks like so far, as it stands — three weeks before Gilas hosts the first window where it plays South Korea twice and New Zealand and India once.
Available – Gilas pool
As previously reported by local sports websites, the only available players for Gilas Pilipinas so far are naturalized big man Angelo Kouame, William Navarro, Tzaddy Rangel, and Jaydee Tungcab.
Fortunately, point guard Juan Gomez de Liano is also available while he is a free agent after he and the Earthfriends Tokyo Z of the B.League second division parted ways.
Dwight Ramos of the Toyama Grouses is also reportedly headed back to the Philippines, a welcome development as the team would definitely benefit from his playmaking, outside shooting, and perimeter defense.
Unavailable – playing overseas
Among players who are currently playing overseas include B.League's Thirdy Ravena (SanEn NeoPhoenix) and his brother Kiefer (Shiga Lakestars). Former Gilas forward Javi Gomez de Liano is also playing in Japan's first division with the Ibaraki Robots.
Down under, Kai Sotto is showing encouraging progress with the Adelaide 36ers, and it would not only be counter-productive to disrupt his NBL Australia campaign, but also a logistical nightmare if he would go to Manila as he would undergo COVID-19 testing and quarantine.
Gilas sharpshooter Jordan Heading is also in Taiwan, playing for the Taichung Suns, so it is most likely that he will miss the first window.
Intriguing teenage prospect LeBron Lopez, of course, turned pro after signing with the Overtime Elite league last year.
Unavailable – college bubble
Forwards Carl Tamayo (U.P. Fighting Maroons) and Justine Baltazar (De La Salle Green Archers) are focused on their collegiate squads, so they will miss Gilas duties, per Tiebreaker Times, given that CHED also employs strict rules for college team practices under the pandemic situation.
Others who will not be able to suit up as they are focusing on their schools' campaigns are Geo Chiu, RJ Abarrientos, SJ Belangel, and Dave Ildefonso.
Unavailable – Not with Gilas
Other players that fans might want to see include Rey Suerte, Allyn Bulanadi, and Isaac Go, who were part of the 2019 PBA special Gilas draft round.
However, according to Spin.ph, all three chose not to re-sign anymore with Gilas, and shall focus most likely on their PBA mother clubs or explore other career options.
Another draftee from the 2019 class loaned to Gilas previously, Mike Nieto, likewise had his contract already expired while the rights of his brother Matt is of course held by the NLEX Road Warriors.
TNT reinforcements
So, as it stands, the lineup is composed of Kouame, Navarro, Rangel, Tungcab, Ramos, and Juan Gomez de Liano. That's half of a 12-man roster required for the four games to be played.
Tiebreaker Times also reported that the core of the TNT Tropang Giga, which Reyes handles in the PBA will likely reinforce the Gilas pool, and that the PBA is willing to adjust its game schedule to accommodate TNT and Gilas' request.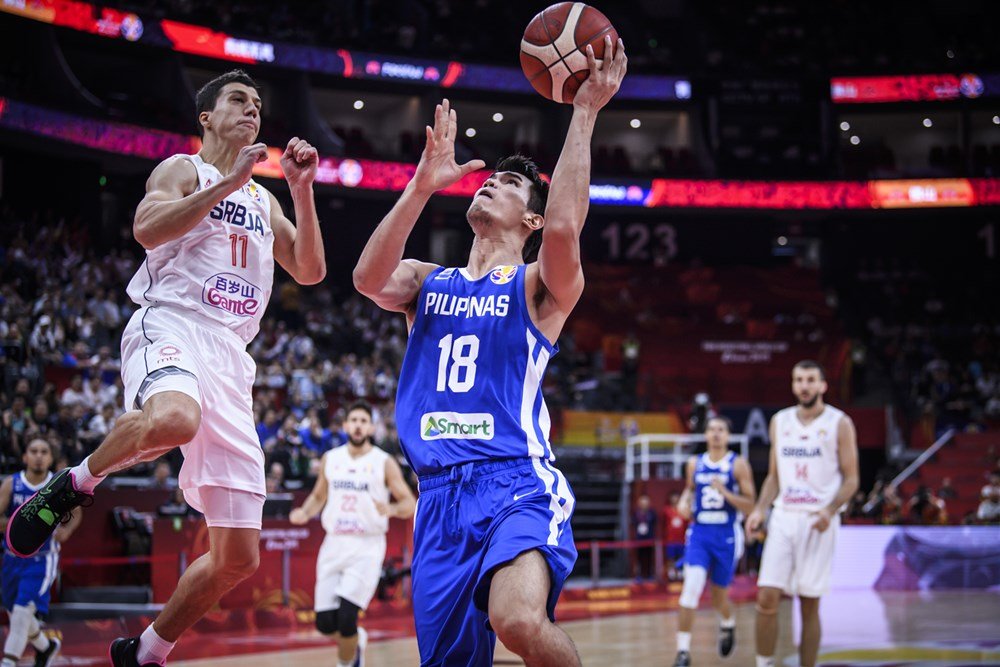 That means the likes of Roger Pogoy, Troy Rosario, Jayson Castro, Carl Bryan Cruz, Poy Erram, and perhaps even Kelly Williams or Ryan Reyes will give it a go. All these names are no stranger to FIBA competition, all having joined either the qualifiers, Olympic qualifiers, or continental cup championship.
Glenn Khobuntin, meanwhile, represented the Philippines in 3×3 competition. An interesting choice here would be Matt Ganuelas-Rosser, who played under Baldwin back in 2015 in China.
Obviously, the wing man signed with the Tropang Giga, his original PBA squad, after not renewing with Terrafirma Dyip.
Even Jayjay Alejandro (youth) and Almond Vosotros (SEA Games) once represented the country at various points in their basketball careers, so everything is up in the air for Reyes and the SBP.
Interestingly, other choices outside of TNT may include Greg Slaughter and Robert Bolick, as their contracts with the NorthPort Batang Pier have already expired, according to Spin.ph while renewal negotiations appear to be "going nowhere".
Slaughter is considered a local by FIBA, while Bolick has already played in the 2019 FIBA Basketball World Cup.
Gilas roster composition
Given all the information we know so far, the Gilas pool might look like something like this of writing time:
C- Ange Kouame, Tzaddy Rangel, Kelly Williams, Greg Slaughter*
F – Poy Erram, Troy Rosario, Carl Bryan Cruz, Glenn Khobuntin
F – William Navarro, Matt Ganuelas-Rosser, Roger Pogoy, Jayjay Alejandro
G – Dwight Ramos, Jaydee Tungcab, Ryan Reyes, Robert Bolick*
G – Jayson Castro, Juan Gomez de Liano, Almond Vosotros
Note that this is just the best guess given what is known as of the first week of February 2022.
That's still a lot of interesting talents and names, but of course, it will ultimately depend on Reyes and the SBP to arrive with the final 12-man selection for each of the four games (which is why having a deep pool of up to 24 players is important).
Only one thing is for sure as of the moment: Reyes knows the clock is ticking, and Gilas practice should commence immediately.
The Asian Qualifiers first window will be played at the Smart-Araneta Coliseum. Gilas will open its campaign against South Korea on February 24, before a rematch on February 28.
In between, they will play India on February 25 and New Zealand on February 27. While already qualified for the World Cup as hosts, being competitive of course in the Asian Qualifiers would gauge Gilas' preparedness next year.
Also, with events like the SEA Games in Hanoi this May, and the Asian games in China later this year, having the national team going will ensure that there is readiness to compete in the international stage.
Photos from FIBA.basketball; Slaughter and Ganuelas-Rosser photos from Glenn Michael Tan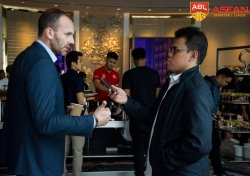 Latest posts by Nguyễn J. Văn Linh (Levi Verora)
(see all)