A strong second half enabled China to beat the Philippine Azkals, 2-0 Monday (Tuesday Manila time) in the 2022 FIFA World Cup and Asian Cup Qualifiers at the Sharjah Stadium in United Arab Emirates.
A penalty kick by Wu Lei in the 56th minute after a strong challenge by goalkeeper Bernd Schipmann enabled the Chinese to take control, deflating the national football team for the rest of the second half.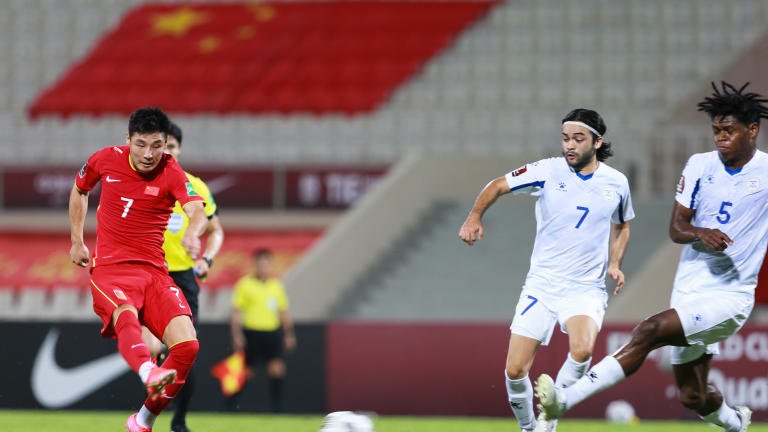 In the ensuing attempt, Wu struck with force and placed the ball to the right as Schipmann guessed left.
Later in the 67th minute, the Chinese once again pounced on the offensive, with Tang Miao finding Wu Xinghan for a volley just inside the penalty box which caught the Azkals defense scrambling.
China exposed the Azkals' lack of chemistry and short preparation time, eventually finding cracks in their defense.
China dominated possession throughout the match from the beginning, although the Azkals were able to get quality attempts on goal and hold their ground in the first 45 minutes.
Defender Jefferson Tabinas, one of four debuting Azkals in the match, was instrumental in leading the backline as the team salvaged a goalless halftime.
Another defender, Michael Kempter saw his first stint cut short as he was taken out in the 22nd minute after sustaining a broken nose from an inadvertent elbow from an opponent.
China solidified hold of second spot in Group A with 13 points, behind Syria's 21 points. The Azkals are in third with seven.
The Azkals will face Maldives and Guam to wound up their second round campaign in the qualifiers.
FIFA.com photo via Getty Images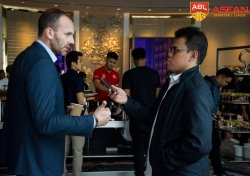 Latest posts by Levi Joshua Jr Verora
(see all)