by Vincent Juico
Nav Bhatia never missed a Raptors home game since 1995. He migrated to Canada in 1984 during the anti-Sikh riots in India. He couldn't find work as a Mechanical Engineer so he worked as a car salesman. He sold 127 cars in 3 months, then later on, bought the car dealership he was working for, then bought two more after that.

He established two foundations, the Nav Bhatia Foundation and the Superfan Foundation. He spends 300,000 dollars a year so that kids can watch Raptors home games. He used basketball and the games to bring children and adults together. He provided hot meals for 15,000 medical frontliners. As a Global Ambassador for World Vision, Nav built 200 washrooms in India. He's also built basketball courts all over the City of Toronto to keep the youth away from drugs and gang violence.
The Raptors organization started to notice him around the 97-98 season and soon made him a superfan as a testament to his undying support, loyalty and passion, watching home games through all the wins and losses, the winning and losing seasons, the hirings and firings, and the signings and wavings.
When the Raptors won the NBA title in 2019, they gave Nav a championship ring as well. He now has two rings, the other one from his induction into the Naismith Memorial Basketball Hall of Fame on May 15, 2021. He is the only fan to ever be enshrined into the hall.
Nav came on as a guest on my podcast, Sports For All, and with all his success and accomplishments, any lesser man would've had all the achievements he's had gone to his head. He was unassuming and down to earth. Not even a hint of big headedness. My sense was he's a man, to this day, filled with gratitude for everything that's been given to him and grateful to the people who've helped him along the way.
Nav narrated to us his journey from India to Canada. The people who called him names as he was working as a car salesman. He holds no ill will towards anyone. He gave his thoughts on the incidents of fan misbehaviour in this year's NBA playoffs.
Let's get to know him a little better, he tweeted on May 17, 2021,"I have absolutely no issues in making this a regular occurrence lol. Honoured and humbled to receive this ring from @baronchampionshiprings and @hoophall. I wear this with immense pride and responsibility to carry on spreading the game I love."
According to NBA.com, "I started tearing up when I saw my championship turban," Superfan Nav Bhatia said while discussing the Hall of Fame weekend in an exclusive chat with NBA.com India.
"That's the turban I used during the Golden State run, the white turban with the red and here it was, installed forever in the Hall of Fame along with a video playing for 10 minutes showing my highlights on my basketball superfan life.""Then, few feet you go away, it's Kobe Bryant's gallery," Bhatia continued.
"So, you know how crazy it could be, going in the same year and being honored in the same year as Kobe Bryant, Tim Duncan and Kevin Garnett. It's just crazy. It's unbelievable because fans don't have the right to dream of being in the Hall of Fame."
He's one fan, a superfan, who had the right to dream of being in the Hall of Fame because he's not just a superfan, he's also a super human being, a Hall of Fame human being.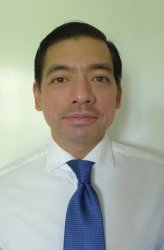 Latest posts by Vincent Juico
(see all)