Host Adamson University will open Season 85 festivities of the University Athletic Association of the Philippines (UAAP) on Saturday, October 1.
Together with official broadcast partner Cignal TV, the UAAP looks to inspire the country to "RISE AS ONE" as the league holds its second season for the calendar year.
"After the last UAAP Season made us Fully Alive and created Champions for Life, UAAP Season 85 is hoping to call the entire community to Rise As One," UAAP Season 85 president Fr. Aldrin Suan, CM of Adamson University, said.
"It's been two years since the COVID-19 pandemic happened and has yet to end. Together, we are looking to rise as a nation, helping build a better future for a brighter tomorrow."
The events calendar for the season will be announced later this month.
The UP Fighting Maroons are the defending men's seniors basketball champions, while the NU Lady Bulldogs were crowned women's volleyball titlists after a dominant sweep of the competition.
"Our student-athletes have been waiting for their moment, some yet to return to the playing field since 2019," Fr. Suan continued.
"Together with Cignal, we are hoping and praying that we are allowed to have the full calendar back this season."
As the country adapts to the 'New Normal', the UAAP is also set to bring back traditions that were stopped for last season due to restrictions.
Moreover, there will be new innovations as well that Adamson hopes will be sustained for future seasons.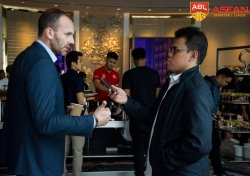 Latest posts by Levi Joshua Jr Verora
(see all)