Proving it was more than a two-woman show, the Gilas Pilipinas Women drew a big spark from its reserves in their big win over Samoa on Sunday allowing it to sweep the group stage of the FIBA Asia U16 Women's Championship Division B in Amman, Jordan in the process.
The Philippines broke the usual trend in the 94-65 victory, not only relying on co-captains Gabby Ramos and Kristan Yumul for significant contributions.
It was Princess BJ Marie Villarin who stood out among bench players, providing the scoring punch early on. She scored six in the first quarter before wounding up with 13 points and seven rebounds.
Villarin made five of her first six shots, and eventually finished with a 6-of-10 clip which included a triple.
Camille Nolasco added nine points and three assists, while Ava Fajardo, the younger sister of senior national team guard Ella, also made her presence felt with eight points, three boards, and three dimes.
Such overall performance from the bench could only make head coach Julie Amos even prouder of young Filipinas, as they showed cohesion and balance just when most thought it would be another Ramos-Yumul show for the night.
"Ang sarap panoorin. Every game, it's a totally different preparation and everyone is trying their best to contribute offensively and defensively," Amos shared.
Apparently, the coaching staff had already planned what to do for the night, intending to give the bench more minutes and a share of the spotlight to set them up for success.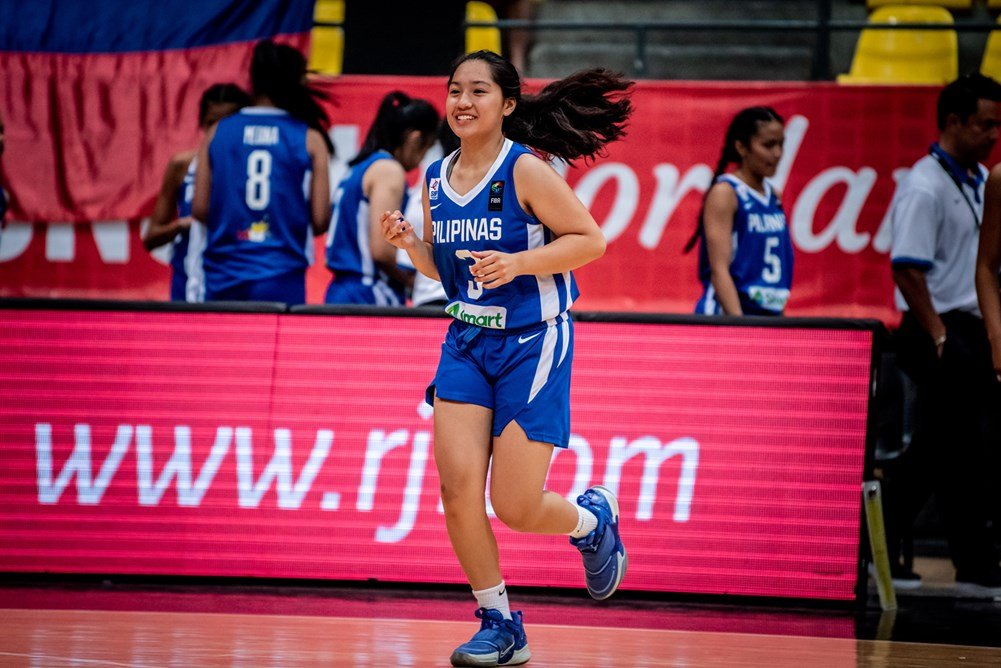 "We started that with their mindset preparation. During the warm-up, ang ginawa namin, hindi 'yung normal leaders 'yung nasa harap," she said.
"Hinayaan naming mag-step back sila two steps, and let the second group lead (the warm-up) just to let them feel they're part of the journey, and for them to step up and gain confidence, which luckily, (nakita) sa game."
Fittingly enough, the game plan translated, as the likes of Villarin, Nolasco, and Fajardo shone, while another starter, Naomi Panganiban, also chipped in 14 points, seven rebounds, and five assists.
Interestingly, Ramos had a relatively quiet night with just four points (2-of-9 shooting) and 10 rebounds. Yumul did tally 22 points, but needed 21 attempts for her output.
For Amos, these are the kind of games that prove how complete the young team is, with everyone capable of delivering when needed.
"Doon pa lang sa Manila, we already saw the potential of the girls. We just had to work it as one unit and make them believe every game, we have to win. 'Yun ang mindset ng bawat isa eh. We will do our best and compete. It will be a domino effect," Amos said.
"We are happy that even the third group and second group responded well last game, kaya mas maganda na 'yung bench rotation natin coming into the semifinals."
But the game plan wouldn't also be executed to perfection had Ramos and Yumul refuse to buy into the system.
This is where Amos gives the star duo credit the most as they were both able to defer to their teammates and show maturity and selflessness at such young ages.
"Napakaganda ng attitude noong dalawa. Puwedeng-puwede sa women's (seniors) program natin. Even at a young age, they know their roles. They really embrace it. You never expected them from that young age na mature mag-isip and 'yung basketball IQ, and they are very coachable," she emphasized.
"Hindi sila 'yung feeling superior. They just want to play and contribute. Willing to step back para iba naman mag-perform."
In a way, the coaching staff also played a part in leading by example when it comes to working as a collective whole and setting aside egos.
When asked what it means for Amos to be the head coach in the tournament and stepping out of senior national team head coach Patrick Aquino's shadow, the long-time Gilas Women mentor deflected credit and instead noted how the entire staff had been also pitching in
"We have a lot of coaches who made this team happen. It was a collaboration. Noong sinabi sa akin na (call) the shots, everybody tried to help para pare-parehas kami ng mindset, ng philosophy, so we could bring out the best and everyone," she bared.
"I think that's the best part of coaching. Bale wala 'yung title as head coach eh, it's doing the best for the team hanggang matapos ang liga."
That is the very same mentality that has rubbed off of her players and created a ripple effect among them too.
With a 3-0 record in their group, the nationals advanced outright to the semifinals on Wednesday with the incentive of a two-day break.
And with the synergy they're showing, it's hard to imagine Gilas not returning to Division A soon.
FIBA.basketball photos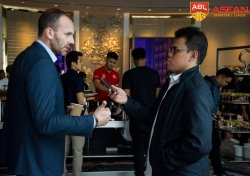 Latest posts by Levi Joshua Jr Verora
(see all)