Carlo Biado exacted revenge against Johann Chua to capture the gold medal of the 31st Southeast Asian Games Vietnam 2021 men's 10-ball event in stellar fashion, 9-3 on Saturday at the Ha Dong District Sporting Hall in Hanoi.
Biado took a commanding 6-2 lead in the Race-to-9 match, after Chua failed to pocket the 10-ball from a combination shot with the 5-ball in the fourth rack.
This allowed Biado to take the next three racks for a 5-2 advantage. The eighth rack turned into a battle of safety shots, but Biado still took the upper hand.
The 38-year-old former world champion would then score a runout in the clinching 12th rack to claim the men's 10-ball title.
It was Biado's second medal in this year's SEA Games, adding to his overall collection of seven medals from five appearances in the biennial meet.
The win also enabled Biado to avenge his loss to Chua from the 9-ball final from three days ago, where the latter bested the former.
The Philippine billiards and snooker contingent improved its medal haul from the events to 10 total — four gold, four silver, and two bronzes.
Screengrab from 31st Southeast Asian Games Vietnam 2021 Facebook stream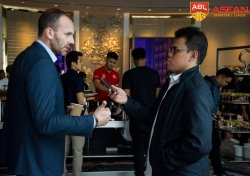 Latest posts by Levi Joshua Jr Verora
(see all)