Filipina Olympic gold medalist Hidilyn Diaz ousted her Thai rival to win the women's 55-kilogram weightlifting title of the 31st Southeast Asian Games Vietnam 2021 on Friday at the Hanoi Sports Training and Competition Center.
The four-time Olympian edged out Thailand bet Tanasan Sanikun, lifting a total of 206 kilograms which included an impressive 114 kilos in clean and jerk.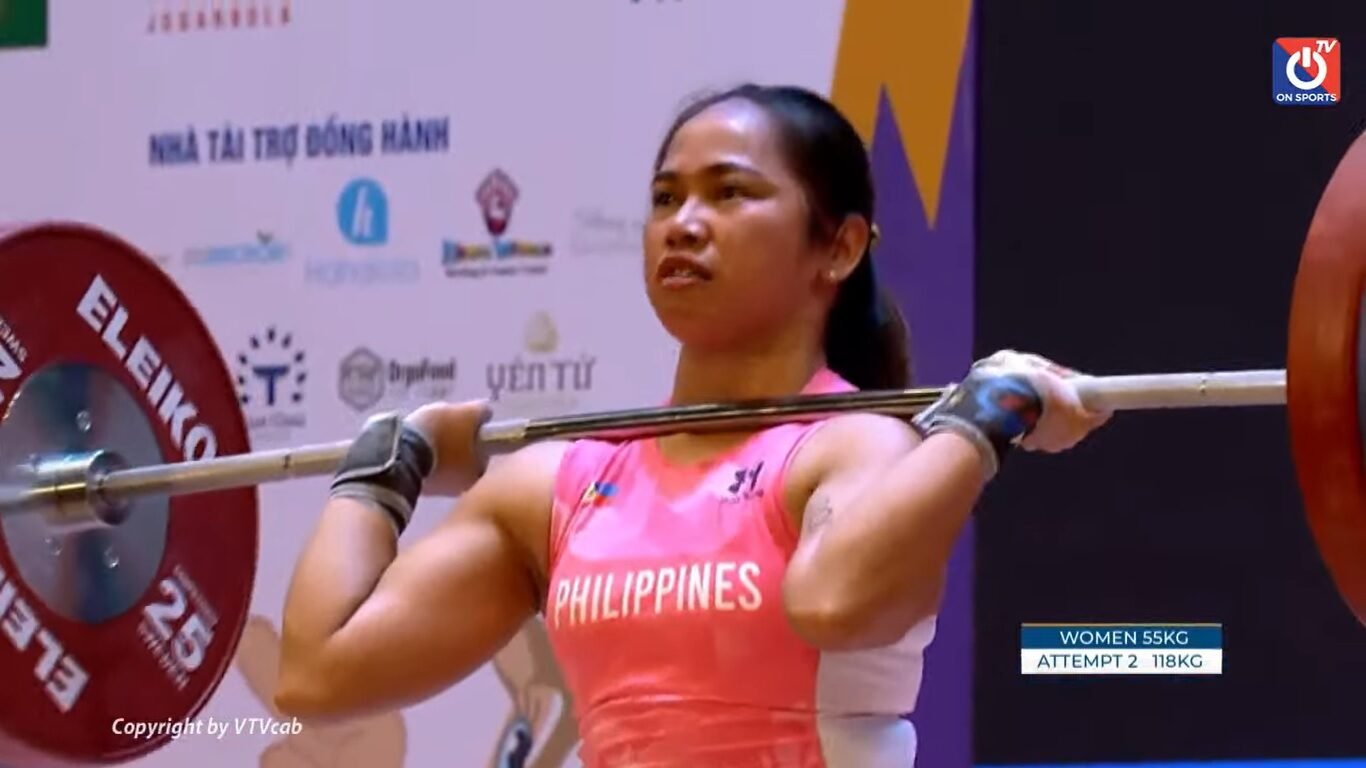 In the snatch portion, Diaz broke the SEA Games record of 91 kilograms with a 92-kilogram lift in her second attempt, which was eventually eclipsed by Sanikun's 93 kilos in her final attempt.
Diaz failed to make 94 kilos in her third attempt, but expectedly dominated in the clean and jerk right from her first attempt of 114 kilos which secured the gold at that point.
Sanikun, in contrast, could only muster a 110, failing in her third attempt set at 114 kilos for a grand total of 203 and the silver medal.
Diaz ultimately tried 121 in her third turn in an attempt to break the SEA Games record of 120 but was unable to accomplish the extra incentive.
Nevertheless, the Tokyo 2020 weightlifting winner made it back-to-back SEA Games gold medals, and increased her total medal haul in the biennial meet to five.
Diaz is also the Olympic record-holder with a total of 224 kilos — 97 in snatch and 127 in clean and jerk.
Sanikun was the gold medal winner of the 2016 Rio Olympics women's 48-kilogram event.
According to Manila Bulletin, the Thai bet had already beaten Diaz while competing in the 53-kilogram division of the 2017 World Championships, where the latter only settled for bronze.
The afternoon, however, was Diaz's to own.
In the process, the Filipina hero also bested four other competitors: Vietnam's Nguyen Thu Hien, Malaysia's Cassandra Elly, Indonesia's Natasya Beteyob, and Cambodia's Tan Poch.
Screengrab from VTVcab livestream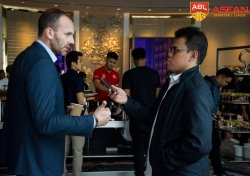 Latest posts by Levi Joshua Jr Verora
(see all)