Kaya F.C. opened Season 5 of the AIA 7's Football League Women's Division Group A with a scintillating 8-nil victory over Superbad F.C. in on Sunday at the McKinley Hill Stadium in Taguig.
Shelah Cadag's hattrick paced the squad in the dominant win. Bhebe Lemoran added a brace, while Irish Navaja, Nicole Ramores, and Martina Roxas each scored a goal as well in the clean sheet.
Joining Kaya F.C. in the list of Group A Day 1 winners are Payatas F.C., which likewise posted a dominant victory over Azzurri F.C. Makati, 4-1.
Azzurri F.C. A, meanwhile, edged Maharlika Manila F.C.'s women's squad, 1-0.
In Group B action, favorites Manila Nomads F.C. once again opened the season on a strong note with a 4-0 win over Azzurri F.C. B.
In contrast, Azzurri Verde and Azzurri F.C. C picked up separate wins to add to the Azzurri contingent's Day 1 highlights.
Azzurri C eclipsed Hiraya F.C., 3-1 while Azzurri Verde edged newcomer Manila Digger, 1-0.
It is the first time in more than two years the AIA 7's Football League, the premier seven-a-side football competition in the country, is reopening its tournaments, overcoming the COVID-19 pandemic situation.
For Season 5, there are 28 men's teams distributed across three divisions and 14 women's teams.
All teams play a single round robin elimination with the top seeds advancing to the knockout stages.
7's competitions in Davao (May 7), Bacolod (May 8), and Pampanga (May 15) are also set to commence.
Photo from KAYA Futbol Club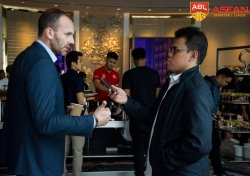 Latest posts by Levi Joshua Jr Verora
(see all)