The Filipino Basketball League (Filbasket), the newest local basketball league in the Philippines, has managed to secure regional consent for its planned "bubble" and is now seeking national approval.
Founder Jai Reyes announced the development through Filbasket's Facebook page, which now has over 13,000 likes as of posting time.
Filbasket describes itself as a league that "aims to improve the basketball industry in the Philippines by providing a stable, long term, and exclusive platform, for the fans and players."
Reyes, who has played in the UAAP, ABL, PBA, and MPBL, has earlier stated that among Filbasket's goals is to unite the basketball community and to listen to the demands of the fans.
Filbasket has also pledged support to the Samahang Basketbol ng Pilipinas (SBP) and Gilas Pilipinas.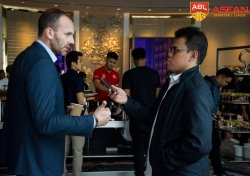 Latest posts by Levi Joshua Jr Verora
(see all)