Fil-German winger Gerrit Holtmann made sure his debut for the Philippine men's national football team would be memorable.
The VfL Bochum striker proved to be the difference-maker, rifling in a heroic last-minute goal in the stoppage time of the second half as the Azkals emerged victorious against Mongolia, 1-0 in the AFC Asian Cup 2023 qualification third round on Saturday at the MFF Football Centre in Ulaanbaatar.
After the Azkals won a corner kick, Manny Ott took it quick and sent it to Holtmann on the right side, who went one-on-one against his defender, created the separation and struck one from just outside the box in the 90+3 minute mark.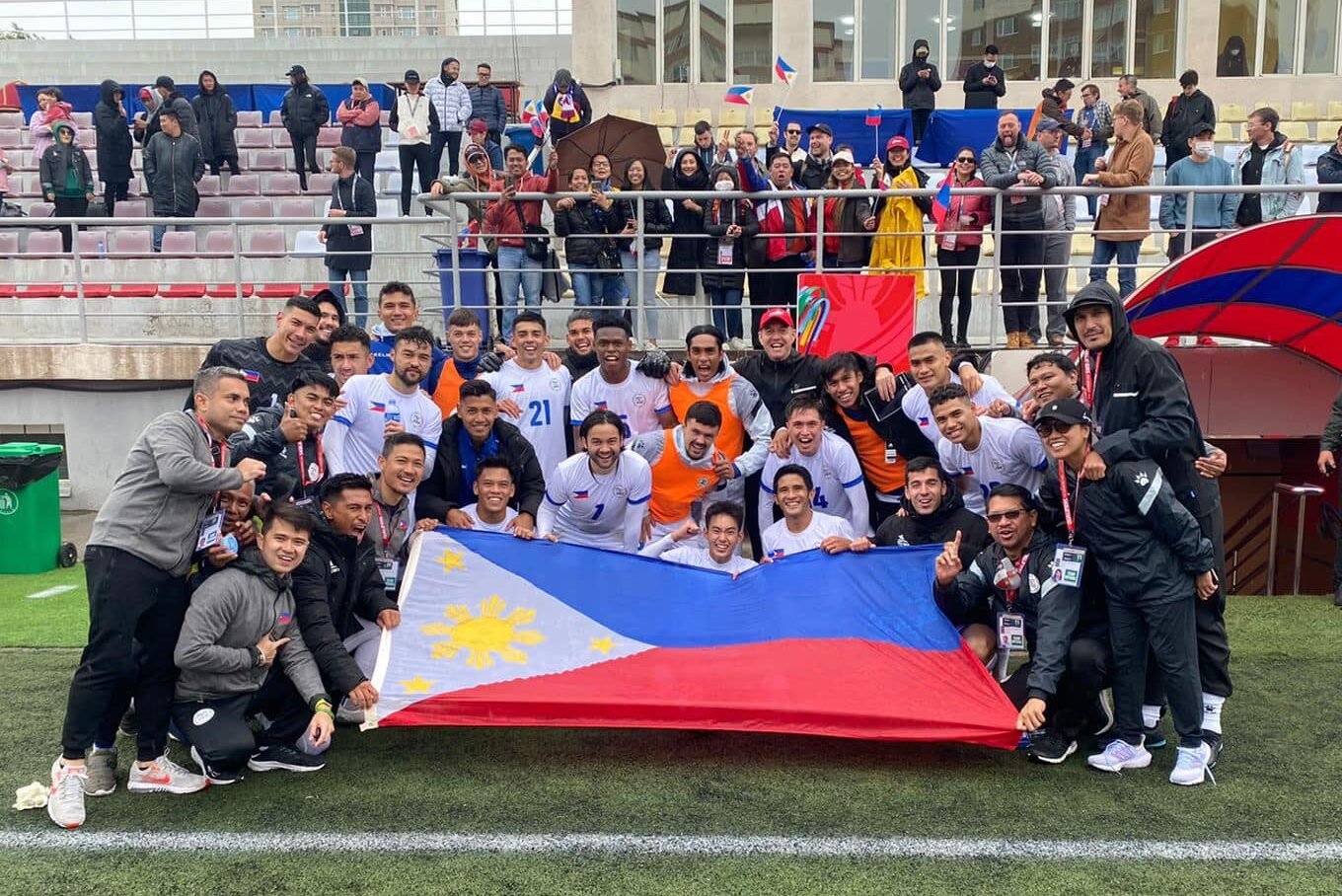 "I knew it would be very difficult because Mongolia is a very physical team, they always fight, they never give up, they are good one-on-one and good in the air, they defend very well, it was difficult, but we created chances," Azkals head coach Thomas Dooley said.
"We didn't score in the first half but I was always convincing my players to play football. We needed to play and create chances. I am happy that in the end, we scored and we won."
The dramatic late winner capped a string of missed opportunities for the Azkals all-match long, most notably a missed penalty attempt by Patrick Reichelt in the 77th minute which was saved by the opposing keeper, Mönkh-Erdene Enkhtaivan.
Reichelt tried to flick the attempt in but Enkhtaivan guessed correctly, going to his left to maintain a scoreless draw during that point.
The play before Holtmann's lifesaver also saw Enkhtaivan dodge a volley by Dylan De Bruycker in the 90+2 mark.
With the win, the Azkals picked up the all-important three points and improved to four points overall in Group B ahead of their match against Palestine on Tuesday, June 14. Palestine likewise defeated Mongolia, 1-0.
The Philippines had an underwhelming draw against Yemen three days prior, so Dooley's troops entered Saturday's match needing to win.
Against Mongolia, the Azkals had a performance almost reminiscent of their draw against Yemen, when it definitely controlled possession but couldn't translate buildup plays to a goal.
Thankfully, Holtmann delivered in his first ever cap for the Philippines on the eve of the country's 124th Independence Day celebration tomorrow.
"It was a very difficult match against a tough opponent. They had strategies in the first half. It was a really tough match against Mongolia," Holtmann said.
The 27-year-old winger has played professionally since 2014, and has scored 28 goals in club competitions.
He has also represented Germany's U20 squad before, making five appearances.
The Philippines had a total of 18 attempts compared to Mongolia's five, including six on target. They also had a whopping 348-97 advantage in total passes.
A win by the Azkals over Palestine will guarantee their entry to the 2023 AFC Asian Cup, the most prestigious continental tournament in Asia.
A second-place finish in Group B, on the other hand, will still give the team a chance to qualify.
Photo from The Azkals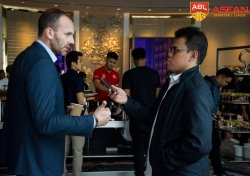 Latest posts by Levi Joshua Jr Verora
(see all)