The upcoming 31st Southeast Asian Games 2022 set to be held in Hanoi, Vietnam received a major boost with the entry of popular food brand Ajinomoto as an official main sponsor.
Originally set to be held in 2021 but delayed twice due to the on-going coronavirus (COVID-19) pandemic situation, the biennial regional sports meet is set to commence in May this year.
As a sponsor "of the highest rank", Ajinomoto's presence will be seen throughout the conduct of the games in Vietnam's capital city.
Additionally, Ajinomoto plans to amplify its initiatives to support Filipino athletes as well as other regional players throughout the games.
It is not the Japanese brand's first foray in the sports scene, as it was also an official partner of the Tokyo 2020 Olympic and Paralympic Games.
It was also a top tier sponsor to the 30th SEA Games held in the Philippines back in 2019.
Helping elite athletes succeed
Since 2003, Ajinomoto has also been working on The Victory Project to support the conditioning of top-level athletes in Japan and conduct nutritional support activities by utilizing the power of amino acids.
The project included the distribution of aminoVITAL products and promotion of the Winning Meals Kachimeshi program.
Ajinomoto's Kachimeshi (which loosely translates to "Winning Meals") concept aims to support elite athletes in building the optimal sports body for the best performance.
In fact, since 2018, The Victory Project has been rolled out in six Ajinomoto companies in ASEAN region, one of which is Ajinomoto Philippines Corporation (APC) Group.
APC Group imparted Winning Meals Kachimeshi support to Philippines' top Karate athlete, Junna Tsukii, who won gold medal in the women's kumite 50-kilogram event at the last 2019 SEA Games.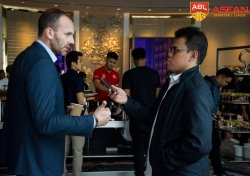 Latest posts by Levi Joshua Jr Verora
(see all)