Jack Danielle Animam tallied a solid double-double of 20 points and 14 rebounds in a successful First Women's Basketball League of Serbia professional debut on Saturday at the SBB Hala Jezero in Kragujevac.
The Filipina women's hoops star was the leading scorer for SPD Radnicki, which came from behind to beat Proleter 023 in a thriller, 78-77.
The former UAAP MVP shot 8/11 from the field, including a put back with 27 seconds to give her side more breathing room at 76-71.
A triple from Tijana Cukic pulled Proleter 023 within two points in the next play, but Andrea Glomazic sealed the victory from the foul line with five seconds left even as Cukic hit another trey for the final score line.
Animam started in the match and scored the first five points of her club early on, but the visitors went on to take a 23-12 first quarter lead.
Proleter 023 led by as much as 30-16, threatening to pull away early but the home side managed to close the gap to 36-33 entering the halftime break.
From there, a total team effort propelled SPD Radnicki, with captain Milica Indic also finishing with 18 markers and Marijana Stojanovic adding 11 off the bench.
Cukic led the losing side with 17 markers, eight boards, and five dimes. Two others scored 14 points apiece.
FIBA.basketball photo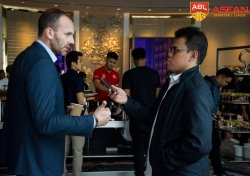 Latest posts by Levi Joshua Jr Verora
(see all)