by Henry L. Liao
U.S. Thanksgiving Day in 2021 falls on Thursday, Nov. 25 (or last Thursday of November).
Here's one cold turkey from Topak Land of Brooklyn who once insulted the American national holiday with some verbal profanity.

Three years ago on Thanksgiving Day (November 21), the mentally-disturbed Kyrie Irving, while with the Boston Celtics, wished ill of the millions of Americans that were celebrating Thanksgiving, uttering this statement: "I don't celebrate that s__t. F__k Thanksgiving "as a writer greeted him Happy Thanksgiving when he was leaving his media interview following the Celtics' 117-109 home loss to the New York Knicks.
Obviously, Irving is not a fan of the holiday, claiming his issues with the holiday stem from his Native American heritage.
All told, he has a history of hating holidays, even Christmas Day. In December 2017, he said that he does not "necessarily think of Christmas as a holiday" as well.
Funny, the Nets' Topak King also once said that the earth is flat, media people are pawns" – and recently he described a sportswriter who was just asking whether he would just retire if the Nets trade him instead of giving him a max contract extension as they have done to Kevin Durant and also are readying a max deal for James Harden, a "puppet" with an emoji.
And now, Irving is one of 40 remaining NBA players (out of 450-plus) left unvaccinated, he contends that it is a private matter and he has every right to his own body, while not thinking the risk of infecting other people, his Brooklyn mates, team officials, and even his family members.
He can't even perform in the Nets' home games at Barclays Center due to the vaccine mandate in New York City (also San Francisco, where unvaccinated Andrew Wiggins and the Golden State Warriors play the Chase Center) that requires people of age 12 and older to be fully vaccinated before entering facilities that can accommodate large public gatherings.
New York-based athletes that practice or play indoors are required to show proof of at least one vaccine shot (out of two).
It is now believed that religious and medical exemptions will likely be rejected, as what happened to Wiggins when he applied for a religious exemption.
The NBA has ruled that players won't get paid their salaries unless they follow local vaccine mandates. Unvaccinated players are allowed to see action in road games at all 30 NBA arenas in accordance with the league and local guidelines.
Irving stands to lose around $250,000 to $300,000 per game if he misses a home game because of his unwavering no-vaccine stand.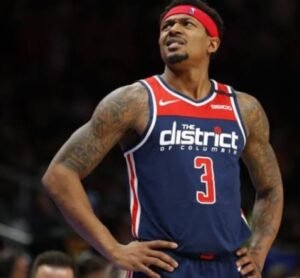 Under the NBA policy, he has to undergo daily testing involving practice and travel and potentially test twice before the games (outside of home assignments), should practice social distancing during team workouts, must not dine alongside his teammates at any time, and must undergo quarantine if they are deemed to have close contacts with someone who tests positive for the virus.
In the past, Irving also has remained adamant in wearing facial coverings (masks) in public gatherings with scores in attendance.
Even the Nets owner Chinese-Canadian Joe Tsai, has advised Irving to get vaxxed. Outspoken TV commentators and Hall of Famers Shaquille O'Neal and Charles Barkley have described Irving's attitude as selfish and even New York City mayor Bill de Blasio reminded Irving that the vaccine mandate does not make exceptions based on fame or social status or gender.
So far, the players that are known to have not been vaccinated are Irving, Wiggins, Denver's Michael Porter Jr., and Washington's Bradley Beal, Orlando's Jonathan Isaac, and the LA Lakers' Dwight Howard.
Irving is heading to the third year of his four-year, $136-million deal with the Nets, including $35.05 million in 2021-22. Wiggins is entering the fourth year of a five-year, $147.7 million contract, including $31.57 million in the upcoming wars.
Beal, the runner-up to Golden State's Stephen Curry in the NBA scoring derby last season, is entering the final year of a two-year contract extension that allows him to join free agency next summer if he opts outs. Already, the Wizards have a four-year, $181-million contract extension offer on the table for the 6-3, 28-year-old guard, who will be taking home $34.5 million this campaign.
Porter, a 6-10, 23-year-old forward who missed his rookie season in 2018-19 due to back surgery, agreed to a five-year designated rookie max contract extension late last September worth $172 million. Only $145.3 million is fully guaranteed, though, as the fifth year in his agreement, projected at $39.3 million, is guaranteed only $12 million. Then again, the amount of the contract can go as high as $207 million or fully guaranteed if the third-year pro is named to any of the three All-NBA teams or two All-Defensive teams, is voted the NBA MVP or Defensive Player of the Year, or is selected for the NBA All-Star Game.
Howard is in his third tour of duty with the Lakers and will be making the veterans minimum pay this season. The 6-11 Howard, who turns 36 on December 8, was a key member of the Lakers' 2020 NBA title squad but latched on with the Philadelphia 76ers last season. He first played with LAL in 2012-13.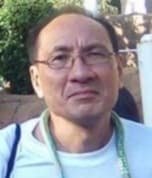 Latest posts by Henry Liao
(see all)