Kathy Bersola will not be part of the Perlas Spikers' campaign when the Premier Volleyball League starts its bubble conference in Laoag, Ilocos Norte.
The former UP Lady Maroon detailed in a lengthy post on social media the difficulties of having to balance her medical career with her professional volleyball career.
One of the premier middle blockers of her generation, Bersola shall ultimately focus on her internship at Philippine General Hospital, minding her dreams of becoming a doctor someday.
View this post on Instagram
"Internship is a whole different ball game and it's about time for me to fully focus and give myself a fighting chance of becoming a great doctor someday," Bersola wrote.
The 5-foot-10 Bersola added the decision was "one of the hardest" she's had to make, but vowed it will not be the end of her volleyball career just yet.
She was not included in the Perlas roster, which includes the likes of Nicole Tiamzon, Sue Roces, Jem Ferrer, Jhoana Maraguinot, and Michelle Morente.
"And if you guys knew me, you'd know that no one is sadder or more disappointed that I won't be playing than myself," she noted. "I'm sure this isn't goodbye yet. I'll see you all real soon."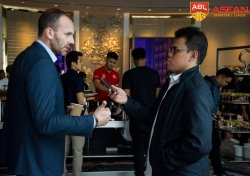 Latest posts by Levi Joshua Jr Verora
(see all)