The Philippines Football League brought to you by Qatar Airways has decided on a July 17, 2021 kickoff for its next season.
Originally, the season was supposed to open in April with the Copa Paulino Alcantara, but due to rising COVID-19 cases and the government decision to place several areas under tighter restrictions, the league decided to postpone the Cup tournament for the 2nd straight year.
The PFL also considered the international calendar in its decision for a new target opening date.
The Philippine Azkals will be competing in the FIFA World Cup qualifiers in China as its centralized venue.
PFL clubs Kaya  FC-Iloilo and United City FC will also participate in the AFC Champions League play-off qualifying and group stages.
In the PFL official website, PFF president Mariano "Nonong" Araneta Jr. said:
"The (Copa Paulino Alcantara) will not push through this year because of the current situation … We decided that we will proceed with the league by 17 July when we have the vaccines rolled out already."
The Philippine Football Federation (PFF) is also in contact with Qatar Airways as it hopes to provide vaccines for players involved in the upcoming season.
In the biggest development, the league is eyeing an increase from 28 to 84 matches as the PFL looks to accommodate two more teams to bring the total number of participating clubs to eight.
"With the vaccine set to roll out this year, we look forward to giving the clubs more competitive matches to keep the players physically fit, which will benefit our clubs participating at the domestic level, international competitions, and our national team," said PFL Commissioner Coco Torre.
The PFL had six teams last season: United City FC, Kaya FC-Iloilo, Maharlika FC-Manila, Mendiola FC, Stallion-Laguna, and the Azkals Development Team as a guest.
They played only a single round due to the circumstances, with UCFC emerging as league champions.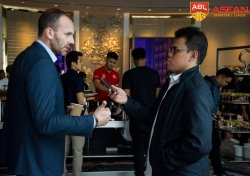 Latest posts by Levi Joshua Jr Verora
(see all)