by Vince Juico
Last Saturday (Mar 27, 2021), I, the volleyball subject matter expert, Andy Fiel and veteran sports journalist Brian Yalung had a very good interview with the PVL's BaliPure Water Defenders and I asked Head Coach Rommel Abella how is the game of volleyball evolving?
He mentioned the word positionless, which is a word you normally associate with professional men's basketball especially with the NBA's Golden State Warriors. What Coach Abella meant was, and again, something I usually hear only in men's basketball, more and more women's players are becoming versatile.
Gyra Barroga, who was also a guest at the interview, said that when she played for De La Salle in college, Coach Ramil de Jesus gave her an opportunity to be multi-dimensional, like a utility in basketball, and now I'm thinking, the sport of basketball doesn't have exclusive rights to the word. I've also heard the word utility in Ice Hockey.
Anyway, Gyra said Coach de Jesus put her in different positions that have helped her in her career. Before I digress farther and farther away, Coach Abella said that eventually, the day will come when you have six-foot libero diving to the floor to keep the ball alive for her team. It won't happen tomorrow or next week, but it will happen.
Let's go back in time to see how volleyball started, according to pakmen.com, "At least once a week, 800 million people worldwide play volleyball. As of 2017, it is considered the fifth most popular sport in the world. It has been a part of many major sporting events, including the Olympics, the Commonwealth Games (beach volleyball only), the European Games, the Asian Games, and the Youth Olympics. It's the favorite sport of many people across the world and has many clubs and leagues dedicated to it. But how did it all begin? When and why was it created? Who invented volleyball and how has it evolved over time?
In 1895, William G. Morgan, a gym teacher in Holyoke, Massachusetts, invented a game that was a combination of four different sports: basketball, tennis, handball, and baseball. Morgan was born on January 23, 1870, in Lockport, New York, and attended Springfield College, where he befriended James Naismith, the inventor of basketball. He then went on to teach physical education to young businessmen in the YMCA (Young Men's Christian Association.) However, he soon realized that basketball was too aggressive a sport for them, so he decided to create something for them to play that required less physical contact but was still played in teams. He borrowed a tennis net and set it up 6 feet and 6 inches high and called his new sport "Mintonette" because of its likeness to badminton."
As I was doing my research, the inventor of volleyball, William G. Morgan and the inventor of basketball, James Naismith, were friends. Volleyball is supposed to be basketball with less contact. As I continued reading and researching, "In the early 1900s, the YMCA began to spread the sport to other countries, such as Canada, Cuba, Puerto Rico, and Uruguay. The set (passing the ball in a way that enables another player to spike it over the net) and the spike (using the center of the palm to hit the ball over the net) were introduced in the Philippines in 1916. Nowadays, most volleyball teams have a setter."
The sport has been with us for the last 105 years. I don't remember Philippine volleyball stakeholders celebrating 100 years of volleyball here in our country back in 2016. Somebody, please correct me if I'm wrong.
These days, you have volleyball players doing core training and plyometrics for explosiveness when they jump to spike or to block and to move laterally better and faster. You also have weight training and cross-training into other sports like yoga and pilates for flexibility, TRX training for muscle strength and boxing and triathlon for cardio. I think more volleyball players now are taking care of their bodies more and are more aware of nutrition and what they're putting into their bodies.
The evolution of volleyball isn't just on the physical side but also on the mental side. Volleyball players, especially in the women's game, are doing more meditation through yoga, allowing them to focus and to keep them grounded and centered.
Volleyball, specifically Philippine volleyball, has made some strides in the technology space, in a Philippine Daily Inquirer article dated February 29, 2020, written by Marc Reyes, Reyes writes, "We will do livestreaming in an integrated and interactive approach so fans can watch through our website and (with access) to web competitions manager [that will] provide score sheets," Laurel said.
The PSL has over the years launched several new ideas to the game, most strikingly the video challenge which the collegiate leagues are trying to obtain."
Avca.org writes, "The Challenge Review System has been in effect for NCAA Women's Volleyball for four seasons. There are mixed reviews, as 12 conferences report requiring it for all conference matches, seven conferences do not require the system, but allow it, and 12 conferences report no policy on it or do not allow it. Regardless, the Challenge Review System has undoubtedly changed the game."
The website blog.sprongo.com says on their website, "Volleyball is actually the 5th most popular sport, and the second most popular team sport in the world, with over 900 Million fans around the globe."
Athletic scholarships.net informs, "Today, there are more than 800 million volleyball players worldwide, 46 million of them in the U.S."
The players from both the men's and women's games keep growing and growing because of genes, nutrition, training practices and methods. We're about to see higher, taller, longer and more athletic leapers and blockers which could only mean great things for the game.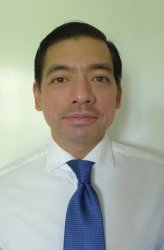 Latest posts by Vincent Juico
(see all)