Collin Sexton scored the final 20 points for the Cleveland Cavaliers to lift them to a monumental 145-135 double-overtime upset of the Brooklyn Nets, spoiling their Big 3's first game together Wednesday.
Sexton first knocked down a game-tying triple with 1.2 seconds left in the 1st overtime to force a 2nd extension, 127-all.
The "Young Bull" then went caught fire for the rest of the game to wound up with a career-high 42 points, 5 rebounds, and 5 assists.
He scored 20 straight points in the two extra periods, carrying the Cavaliers to a huge upset win.
Cedi Osman provided 25 points, 7 boards, and 7 dimes as the Cavaliers improved to 7-7 in the Eastern Conference.
Kevin Durant led the Nets with 38 points, 12 rebounds, and 8 assists. Kyrie Irving had 37 in his first game back. James Harden notched a triple-double of 21 points, 10 boards, and 12 dimes.
The Nets dropped to 9-7, having their 4-game win streak snapped. The team had won 2 straight games with Harden and Durant playing together.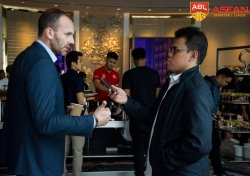 Latest posts by Levi Joshua Jr Verora
(see all)