by Henry L. Liao
THIS IS IT – best-of-three finals of the PCYAA 10th Anniversary Invitational Basketball Tournament where all the marbles are at stake.
Unbeaten No. 1 seed Xavier School (11-0) and streaking No. 2 seed Saint Jude Catholic School (10-1) slug it out in a blockbuster championship series that unwraps on Thursday, Feb. 23, 6:00 p.m. at the traditional-steeped Uno High School gym in Tondo, Manila.

Both enter the titular series with winning streaks. The Golden Stallions have yet to lose once in 11 assignments and the Green Knights have strung together 10 straight victories after dropping their tournament opener last November 13, a 93-82 reversal at the hands of Xavier.
Being the top two placers during the elimination phase, the Golden Stallions and Green Knights drew automatic semifinal byes. The reward of a one-week time-off nearly backfired during the semifinals last Saturday.
Xavier downed brave-hearted No. 4 seed St. Stephen's High School, 64-57, and Saint Jude knocked off never-say-die No. 3 seed Pace Academy, 80-72, to arrange a finals date. However, both teams went through anxious times before emerging triumphant.
The Golden Stallions starred at a 15-2 deficit – the first time coach Jap Cuan's troops had trailed by double digits at any point in the tournament – with 2.5 minutes to go in the first period. The team got off to a lethargic start, unable to throw the rock into the ocean. In contrast, St. Stephen's was all high-energy behind a gung-ho Sam Ng who was burying threes from one corner to the other.
The Stephenians were still ahead, 53-45, with 9:31 to go when Xavier went amok with 13 consecutive points in a span of five minutes to go up, 58-53. Charged-up Brent Tiu (five points, including a banking triple that pulled the Stallions within one, 53-52), Andre Tan (four, including the go-ahead two free throws at the 3:17 mark), Yuan Ramirez and Denzel Dagdag) contributed during the game-deciding blitz. Xavier, which suited up without the services of fastbreak artists Matt Gavin Kua and Hans Yu Chua due to personal commitments, also caught a break with the departure of SSHS' meal ticket Josh Charles Ong and lead guard Bryle Teng due to five fouls during the Stephenians' prolonged drought.
Saint Jude, on the other hand, led by 13 points, 54-41, with 3:25 to go in the third quarter but a hard-fighting Pace unit would not go away, coming to within one, 62-61, at the 5:41 mark on an 8-0 run.
Kobe Chong, the leading scorer in the tournament with a 22.1-point average, saved the day for the Vince Homer So-mentored Green Knights, netting six of his team's final eight points while putting the Pacers at bay each time they came within four points.
Chong and the flashy and athletic Ethan Kaw, the league's No. 2 point-producer with a 19.6-point clip at a 19.6-point clip, each had 15 markers in the second half for Saint Jude.
+++
In the Xavier-Saint Jude elims encounter, neither team led by more than eight points until a course-changing 10-0 run by the Golden Stallions in the final four minutes of the second quarter lifted the team to a 45-38 lead, a lead they held on the rest of the way.
A 24-12 advantage in the third frame ballooned to a 75-55 advantage by Xavier. Saint Jude came no closer than 10 (88-78) in the payoff period.
Five Stallions chalked up double-figure scores, led by Brent Tiu, who registered a triple-double with 25 points, 12 assists, 10 rebounds and four steals; Matt Gavin Kua, 19 points and a game-best 16 boards; and Andre Miguel Tan, also with double-double at 17 points and 10 boards.
Kobe Chong posted the tournament high of 36 points along with 11 freebies, six thefts and five dish-offs for the Green Knights. Cat-quick court general Enrico Feliciano (11.8 ppg) drilled in 19 points and Kaw netted 15.
Then again, that game was held 3.5 months ago during the opening weekend of the competitions and the Green Knights were still making their debut.
+++
The best-of-three finals are a different animal. Whereas Xavier was the prohibitive favorite a few weeks back, Saint Jude has played well of late so much so the odds are now pretty even.
The Golden Stallions own a deeper bench but the Green Knights are at their peak and lighting up the scoreboard won't be lacking with the league's 1-2 scoring punch, Chong and Kaw, in the forefront of their offensive attack.
Frontliners Joshua Aaron Chu, who has been active off the boards (10 rpg), notably on the offensive end, and Keith Joshua Ngu have stepped up in recent games. Andrei Chong, Kobe's younger sibling, can surprise you with a bucket or so. And when one talks of toughness and physicality, brothers Kendrick and Christian Dela Cruz, John Tan and goggles-wearing Mikaell Vinoya come to mind.
A title upset is not to be discounted if and when the stars are aligned on Thursday and next Tuesday (Feb. 28, 6:00 p.m., Game 2). Everything revolves around Chong and Kaw, the co-leaders of the band. Should the two play beautiful music together, it would not be a surprise if the trophy somehow lands in Mendiola instead of San Juan.
+++
Xavier, of course, has something to say about Saint Jude's dream title quest.
The Golden Stallions' ultimate weapon is their mesmerizing full-court pressure defense. This leads to numerous turnovers and easy transition baskets which, more often than not, take the life out of the opposition quickly.
Xavier plays best in a running game. Run with them and the scores jack up like a pinball machine. Swift ball movement is another factor that contributes heavily to its shooters being uncontested from three-point territory.
Four Stallions are averaging at least nine points a game. They are frontliner Andre Miguel Tan, 15.8 ppg (along with 7.3 rpg); Brent Tristan Tiu, 14.4; Matt Gavin Kua, 11.7; and Hans Yu Chua, 9.4 ppg.
Mammoth 6-5 center Denzel Dagdag is the team's hustling and bustling rim protector (5.2 ppg, team-best 9 rpg), one you would not want to meet in a dark alley. To stay on the floor, the tree-like Dagdag needs to stay away from silly fouls and control his temper.
Then there are the snipers – such as Nicolai Johann Ong (6.3 ppg), Marius Guevarra (5.8 ppg) and Luis Hugo Ramirez (5.6 ppg) – that can shoot down their prey from inside or outside.
Recently, the Stallions finally suited up three young dudes on their roster after their title stint in the 18-Under ISSA tournament (an upset win over International School in the finals) was over. Big fellas Andrew Choa (15 years old) and Andrew Chio (14) and Hugo's younger brother Yuan Ramirez (15) will be further bolstering a team that already has enough firepower to win it all.
Luceat Lux! Xavier seeks to finish the tournament with an impeccable 13-0 record. The Stallions steamroller may be on its way to San Juan without any stops or roadblocks.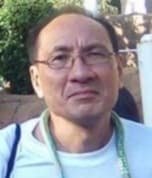 Latest posts by Henry Liao
(see all)