by Dennis U. Eroa
Prominent personalities and the ruling organization for Philippine basketball said John Amores of Jose Rizal University, must be banished forever from the world of basketball.
Now notoriously known by netizens as AmOK-res, the 6-foot-2 Heavy Bomber shot into the limelight when he assaulted the bench of College of St. Benilde which was on the way to victory during an NCAA game last November 8, Tuesday, at the FilOil Centre in San Juan City.

This wasn't the first time that the hot-tempered player got involved in a fight and questions were raised on how he was able to make the JRU lineup despite a pending case for physical injuries leveled on him by a University of the Philippines player during the pre-season.
CSB's Jimboy Pasturan and Taine Davis also filed serious physical injury charges against Amores.
Erwin Tulfo, one of the brightest minds in the cabinet of President Ferdinand Marcos Jr. said Amores, a native of tourist-bait Pagsanjan, Laguna has no place not only in basketball but in the whole sporting landscape.
"This player is dangerous because he can't admit losing and instead will resort to hurting other players. What a waste," Tulfo, known as the miracle secretary of the Department of Social Welfare and Development wrote on Facebook.
Tulfo's position mirrored the thinking of the majority of netizens, observers and plain citizens who all wanted the NCAA Management Committee to ban permanently Amores from playing.
The Management Committee came under fire from the sporting world as it did not ban Amores but opted to use the word indefinite suspension. There is also no decision on the fate of those responsible for allowing Amores to see action despite his previous history of violence. NCAA Commissioner Tonichi Pujante recommended the sanctions on Amores and other players to the management committee.
In a statement, JRU said it will launch its own investigation regarding the matter but didn't say that heads will roll among its ranks.
Like Tulfo, Philippine Sports Commission chairman Noli Eala said wrote on Twitter that violence has absolutely no place in sports.
"Period. No exceptions." said Eala. Eala also ordered a fact-finding committee to investigate the incident.
Eala stressed that fair play is one of the pillars of the sporting community.
San Juan City Mayor Francis Zamora also blasted the incident. Zamora, who played for bemedalled De La Salle in the UAAP, PBL and was a PBA draftee, said what happened was contrary to the spirit of sportsmanship and camaraderie fostered by sporting achievements such as the NCAA.
"As Mayor and as a former athlete and basketball player, I strongly condemn the violence that happened, which was contrary to the spirit of sportsmanship and camaraderie fostered by sporting events such as this. Regardless of the intense emotions from the game and the provocation from others, athletes are expected to maintain proper decorum at all times and show grace under pressure," Zamora said.
Zamora believed that the NCAA will resolve the incident. He noted that police officers from the San Juan City Police Station Substation 4 immediately responded to the incident.
Not one but many netizens branded Amores as MVP ( Most Violent Player).
Rommel Lalata, who is now based in Australia, stressed that what happened was not solely Amores fault. "JRU administration should have done more instead of coddling a dangerous player. JRU should be banned as well for allowing violence to be normalized on the court," wrote Lalata. Pagcor's Jesse Ong quipped regarding NCAA Mancon decision: "Desisyong parang kagat lang ng isang bungal. Hindi nagmamarka."
Texas-based Nat Sagun said expects the sanction to stiffen as pressure builds up, while BabyMaria De Ramos Ritualo wrote, "A boy like him should not be allowed to play basketball. Period." Diana Sayson wrote: "I think he needs guidance and anger management skills. He's young enough to learn and change. Baka hindi lang siya naturuan." Ed Dames said: "He should be in boxing where the other player will punch him back."
Academician Mashhur Sinsuat Glang said a player from a school named after our national hero who espoused non-violent struggle against Spain going on a rampage like a mad dog in a league meant to foster friendly competition is an oddity.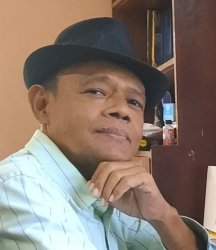 Latest posts by Dennis Eroa
(see all)