The Philippine U18 girls team barged into the quarterfinals of the 4th Street Child World Cup 2022 in Qatar after an impressive showing in the group stages.
The Philippines finished with a 4-0-2 (win-draw-loss) record in Group 1 of the 13-team competition, enough for the third seed with 12 points, behind Brazil (18 points) and Colombia (13 points).
In Day 2 of the competition, the squad beat Qatar, 6-1, Indonesia, 1-0, and Bolivia, 1-0, while dropping a close match to Brazil, 1-2.
Composed primarily of players from Payatas F.C., Tuloy F.C., and Tondo F.C., the Roy Moore-coached youngsters will face Peru in the knockout phase on October 15 at the Oxygen Park in Doha.
The three other quarterfinal pairings are: Brazil vs. Mexico, United States vs. Bolivia, and Colombia vs. India.
The pool of the national team participated in Division 2 of the AIA 7's Football League women's category ahead of the World Cup.
Held in the same year as the FIFA World Cup each time, the Street Child World Cup uses football as a platform to champion the rights of underprivileged children.
Back in 2014, the Philippines participated in the Rio de Janeiro edition of the SCWC with Fairplay for All Foundation managing the selection.
Fairplay for All is a non-government organization which aims to "level the playing field" for every child in Payatas, Quezon City, and beyond.
Photo from Team Philippines Street Child World Cup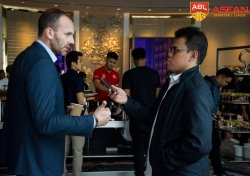 Latest posts by Levi Joshua Jr Verora
(see all)