by Dennis U. Eroa
There is a bandwagon of hate on the ruling of the Samahang Basketbol ng Pilipinas (SBP) following the latest drama to hit the country's favorite tranquilizer. The Philippine Basketball Association (PBA), sad to say, has not been spared as blood-thirsty netizens and some members of the media have descended to the league like vampires.

I'm not saying that the SBP is a perfect organization same with the pro league, which has been the target of criticism by many quarters on the alleged lack of parity regarding the competing teams.
But let me be blunt: Nobody's perfect and there is always time to learn and correct mistakes. Uncle Gus Villanueva, widely respected by the sports writing fraternity when he was alive, quipped that one of his editors named Perfecto wasn't perfect.
And on the same trip, I'm not pissed but rather delighted to know that a mother named her son Adonis or daughter Venus despite the tell-tale signs that her offspring will never land in the movies except perhaps taking the role of a goon and sidekick to the stars.
Everybody knows that the SBP is under fire anew regarding the case of William Navarro. But despite the avalanche of hate, SBP President Al Panlilio and executive director Renauld "Sonny" Barrios never fumble, knowing that they are only sticking to a binding agreement signed by Navarro himself.
The 7th commissioner of the PBA, Barrios very clearly said that Navarro actually must not only deal with the national sports association for basketball but with the PBA team which drafted him. In this case, Navarro also has a live contract with the NorthPort Batang Pier.
"That's the reality," said Barrios in an exclusive interview.
With the live contract, Barrios said Navarro's request for a Letter of Clearance to be able to play for Samsung in the Korea Basketball League was denied. Come to think of it. The situation is very simple. Navarro has a live contract with Gilas and NorthPort and you just can't get away with those agreements to taste greener pastures overseas.
"Recently, the Korea Basketball Association (KBA) requested FIBA for a Letter of Clearance (LOC) for William Raniel Navarro to play for the Samsung Thunders in Korea. However, Mr. Navarro has an existing contract to first, play for the national team, attend activities, practices, social and business functions and secondly, with his undeniable agreement, be assigned to only and no other team or ballclub than his PBA drafting team, NorthPort," explained the SBP.
Chaos will ensue if a player can easily thrash a live contract. It's going to be a free-for-all, a full-blown riot among the players and their respective mother associations.
Known for his calm demeanor and ability to wriggle out of tight situations, Barrios said the SBP will never prevent a player from looking for better options. He is also open to thresh out differences with Navarro.
"The SBP respects players' rights to look for greener pastures. But players also need to respect agreements they have entered into with their teams. The SBP does not intend to unduly prevent players from furthering their careers with other teams here or overseas. But it is a fundamental and ethical practice for players to honor their existing contracts with their mother teams."
Mind you, Navarro is getting a monthly salary from the SBP.
Kai Sotto, Abarrientos, Belangel act like spoiled brats
I am aghast by the statement coming from Kai Sotto, whose ill-timed bid to make the National Basketball Association (NBA) was a big blow not only to Kai but to the nation's pride. May I ask, if Kai made the tweet or a genius from his image-building handlers? Remember he is now surrounded by members of a foreign management agency plus the usual hangers-on and kibitzers.
"I'm sorry but this is crazy. THIS HAS TO STOP. You got players who've been working hard and dreaming to play basketball at the highest level they can reach and we got our own people stopping us from achieving greatness," – @kzsottolive
Not to belittle the intelligence of this gigantic player who hasn't stamped his mark yet in Australia, but this tweet is quite mind-boggling.
Nobody's preventing Sotto from achieving greatness but achieving greatness is easier said than done. I mean, you have to bulk up, improve your defense, etc. May I also add that your handlers must teach you to display good press relations and be closer to the fans? Your parents also must guide you and remind you always to have your feet on the ground. Take the case of legends Sonny Jaworski and Ramon Fernandez they remain well-loved because of their attitudes. Presently, "Kraken" Fajardo's a popular figure because he remains down-to-earth despite countless awards; Rey Nambatac can easily play abroad but he has a word of honor; Kevin Alas is very approachable and many more pros like Jason Castro, LA Tenorio and Calvin Abueva, who are close to the fans. Then, I need to single out Manny Pacquiao, who always has time for his followers.
Observers believe that Kai is a candidate for greatness but it will take time. I like Kai to succeed and make the NBA someday, but he should learn first to turn yesterday's failures into a successful tomorrow. Don't start a fire that will burn you in the end.
Sam Joseph Belangel, who is strutting his stuff in Korea, also came to the defense of Navarro. He tweeted that they chose to play internationally not because they hate Philippine basketball but to pursue every athlete's dream of reaching his fullest potential and even going beyond our dreams.
Again, this player missed the point. Navarro's case is different because he has a contract. Nobody's preventing you from achieving your dream and earning money, period. The SBP wants you to succeed, too. Esep-Esep. Belangel must think not just twice but countless times before adding fire to the controversy. Polish your craft first SJ before joining another war.
Like Belangel, Rhonjay Abarrientos, who abandoned his UAAP team in exchange for a huge payday in Korea, also condemned the SBP. He wrote on his Instagram "REALLY??? An impediment in someone's dream? You should all SUPPORT Filipino athletes who are playing abroad."
This statement is uncalled for because it is self-serving. I am surprised that a young basketball player like Abarrientos will have the temerity to make the statement. Unlike others, Abarrientos needs to prove himself first before acting like he knows it all. Esep-Esep.
Belangel, Abarrientos and Sotto are young but this doesn't miss that they can be reckless.
Meanwhile, I am confused about why the PBA is included in the mix because the league I believe is determined to help Gilas. So what, if the leadership and the owners went to Japan? That's the PBA money. No public fund was used. They have every right to talk to their counterparts. Besides, Japan is a wonderful country and it will not be a surprise if some members of the delegation will go sightseeing and go shopping.
That's their right.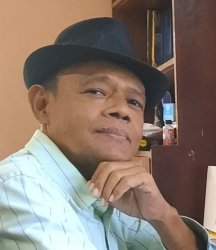 Latest posts by Dennis Eroa
(see all)