by Dennis U. Eroa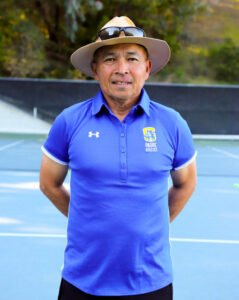 Now a popular figure in Daly City, California, Virgilio "Beeyong" Sison, who saw action in all the major Grand Slam events namely Wimbledon, French, US, and Australian Opens predicted bright things to happen to recently-crowned US Open girls singles titlist Alex Eala.

Sison, who masterminded the creation of the Subic International Tennis Center before migrating to the US, noted that barring injuries, the 17-year-old world No. 35 junior player can reach a Top 20, or even higher ranking in the women's professional circuit.
"I see only upside in her tennis career. Her immersion in Europe and Spain resulted in getting her legs and core exceptionally efficient in accelerating racket-speed," noted Sison in an exclusive interview. Sison joined the Association of Tennis Professionals Tour in 1979. He became a well-loved figure in the Subic tennis community with his coaching skills and use of a wooden racket.
Sison also noted that Eala's will and intent to always improve and excel—the Rafael Nadal way—and facilitated by a group of developmental pros—is exceptional.
"Eala serves as an inspiration to many," said Sison, who reached the French Open doubles quarterfinals in 1981 with Swiss partner Markus Gunthardt and the Wimbledon and French Open round of 16s in 1982.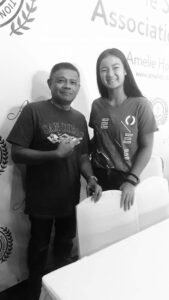 Sison reached the round of 16's for both the South Australian Open in Adelaide and the Hall of Fame Championships in Newport, Rhode Island, and in 1982 Wimbledon Plate (event for 1st & 2nd rounders) upset Australian Open finalist and Wimbledon quarterfinalist Onny Parun of New Zealand in the first round en route to a quarterfinal finish bowing out to eventual champion Chris Johnstone of Australia.
Known for his scientific approach to the game and no-nonsense handling of rising Filipino netters namely PJ Tierro and Jurence Mendoza during his Subic Bay stint, Sison reminded young tennis players dreaming of following Eala's footsteps that inspiration is only one percent while 99 percent is perspiration. Sison founded the International Tennis School.
"May Alex stay humble and be blessed," Sison said. Sison traded shots from 1979 to 1984 against the world's top 20 players such as Guillermo Vilas of Argentina, Eliot Teltscher of the United States with singles wins over John Marks, the Australian Open finalist; Onny Parun of New Zealand, the 1973 Australian Open runner-up (l. John Newcombe) and 1981 Wimbledon quarterfinalist; Larry Stefanki; and Brazilian Davis Cupper Thomas Koch, a former World No.12.
Sison competed in the inaugural Association of Tennis Professionals (ATP Tour) Asian Circuit in 1973 and reached the main draw playing against then world champion John Newcombe and Allan Stone in the doubles event, and in singles against Australian Davis Cupper Ray Keldie in the main draw first round held in Jakarta, Indonesia. Sison was 16 years old. Sison was the Philippines' no.1 Davis Cup singles player (1979-1983) and served as Captain (non-playing) from 1997-98 in the Group One of the Asian zone.
Eala's victory in the finals against world no. 3 Lucie Havlikova of the Czech Republic, 6-2, 6-4 at the Billie Jean King Center in New York became the talk of the town. Malacanang showered praises for Eala and was also praised by the Philippine Sports Commission, Senate, and Congress.
Eala also won the 2020 Australian Open girls' doubles title with Indonesian Priska Nugroho, and the 2021 French Open doubles crown with Oksana Selekhmeteva.
The 17-year-old wonder netter will continue to campaign in the junior division but will also try his luck in the women's circuit.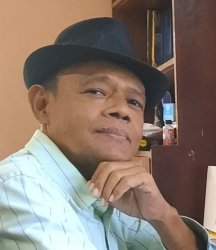 Latest posts by Dennis Eroa
(see all)