by Dennis U. Eroa
PROVERBS 3:27
"Do not withhold good from those to whom it is due, when it is in your power to act."
Presently, our fellow Filipinos need help. And while you're not doing bad things, it's very un-Christian not to do good things to the needy when you have the power and resources at your disposal. I've been very consistent right from the start that those who are swimming in cash must dig deeper into their pockets and help others, especially during these trying times when families are finding it hard to live decently.

Being in the sporting field for quite a time, I cannot help but refer to pro basketball players including coaches in and out of the Philippine Basketball Association who are enjoying the bounty, so to speak. Let us also include movie personalities who are being paid a huge amount of money to entertain fans, but that's another story.
Basketball stars need to be charitable and not play deaf and dumb to the suffering around them. It's that simple. While you live in big houses, drive different cars, put your children into exclusive schools, travel to exotic destinations, eat expensive foods and wear the latest in fashion, your fellows dig into trash cans to find leftovers for foods.
This is the perfect time to act.
The reality of free agency in the PBA is also a windfall for some players. A word of caution, though.
I wasn't born yesterday so don't make the mistake of telling me that players went into free agency because they've longed to be a part of a future champion team.
For me, it's simply hogwash. Loyalty by players to a PBA team is like finding a red diamond, which of course, is the rarest and most expensive in the world. It's all about money, period. Forget about the goodwill displayed by team owners, a pro dribbler will always look for a team more than capable of paying him an obscene amount of money.
I don't care, really. If a pro is deserving, then give him everything. Again, here's a reminder. Let goodwill flow into his heart and help others.
When you talk about helping others, I cannot help but compare ACT-CIS (Anti-Crime and Terrorism Community Involvement and Support) to crowd favorite Ginebra, which made another one of its stunning comebacks by besting TNT Tropang Giga in the PBA Governors Cup at the Big Dome.
It's the time of the year when election fever is all around the archipelago and like ACT-CIS, Ginebra makes it a habit of making people happy.
Chaired by Erwin Tulfo and fully supported by Senator Raffy "Idol" Tulfo, ACT-CIS is the "Party ng mga Inaapi" while the Gins Kings are without doubt the team for the masses.
There is no doubt in my mind, that ACT-CIS will continue with added vigor its mission to help the downtrodden and those who have no financial muscle to fight the mighty.
And Ginebra? No worries, the Gin Kings will continue to make us happy despite the present situation.
I say, vote for ACT-CIS, you'll not going to regret it.
Butch Ramirez must stay as PSC chairman
If ain't broke, don't fix it.
This applies to the present state of the Philippine Sports Commission under the competent leadership of William "Butch" Ramirez. Lest we forget, the golden years of Philippine sports happened under the watch of Ramirez and his able commissioners namely Ramon Fernandez, Celia Kiram, Arnold Agustin, and fellow journalist Charles Maxey.
Weightlifting heroine Hidilyn Diaz gifted the country with its first Olympic gold, while boxers Nesthy Petecio and Carlo Paalam went home with the silver medals.
On other fronts, Filipino athletes were also triumphant during the Southeast Asian Games hosted by Clark, Manila and Subic. Under Ramirez, national athletes including the coaches and the para-athletes were finally given the attention and respect by the powers-that-be. The nationals no longer beg for support.
I understand that Ramirez and his commissioners are political appointees but I dare say to the incoming administration that you don't try to change what is working smoothly like a well-oiled machine.
I am sure our athletes will feel abandoned and sad without the guidance of Butch.
PATAFA, EJ Obiena row worsens because of 'usiseros'
It seems there is no end in sight for the teledrama which stars the Philippine Amateur Track and Field Association and world-class pole vaulter EJ Obiena.
As I see it, the suspension leveled by the Philippine Olympic Committee and the "contempt'' action by the Senate only add to the raging fire.
Instead of helping both parties to resolve their differences, the POC and some members of the Senate are trying to widen the gap between EJ and Patafa under the leadership of Popoy "incorruptible" Juico.
Juico's not perfect and his only fault is his refusal to bend over and be flexible in his position. Obiena, because he is being backed up by powerful, moneyed entities appear to be not giving up an inch ever.
Juico's group of officers are highly-respected because of their integrity. I, for one, personally knew sportsman-businessman Terry Capistrano, who is also manager of the De La Salle men's basketball team and a keen supporter of athletics. Capistrano only wants the best for Philippine sports and he is a man of conviction. Capistrano's righteous.
The POC's resulted in a widening gap between athletes and the authorities. Coaches and bemedalled athletes are up in arms against the suspension. They very well know the importance of recognizing authority.
The problem started due to Obiena's failure to liquidate public funds which, according to top-notch accountant Johnny Valdes should be a walk-in-the-park if only Patafa and the pole vaulter solve the problem internally. Valdes is right by saying that the popular opinion will always be for Obiena and for Juico to continue to insist "liquidation" is an embarrassment.
Bricks bats were thrown by the opposing sides plus media reporting which tend to aggravate the situation. Patafa refused to retreat and Obiena was in the fighting mood. This resulted in a protracted war or shall I say the rift became a proxy war.
I appeal to both parties to open their hearts to reason. Patafa and EJ are similar in their aims to give honors to the country. But we are all suffering.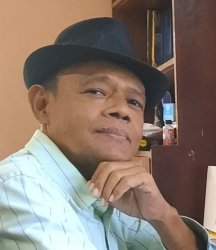 Latest posts by Dennis Eroa
(see all)