By Henry L. Liao
To date, this matter remains a mystery.
Father and son could have been the first tandem in the 47-year existence of the professional Philippine Basketball Association league to see action in the same season – if not play together on the same floor.

Robert (Sonny) Jaworski and Robert (Dodot) Jaworski Jr., however, blew the once-in-a-lifetime opportunity when the elder Jaworski refused to field himself in alongside his eldest son on the hardwood even if he was the team's playing coach.
Sonny and Dodot were on the player roster of the popular Ginebra San Miguel Gins-Gordon's Gin Boars in the PBA from 1996-98.
Not once did the duo suit up together in those three seasons – a total of 181 games (64/68/49).
The elder Jaworski selected Dodot out of the Ateneo de Manila University in the second round of the 1995 PBA draft – a league record in itself as no coach had ever drafted his son before or even now.
Note that the charismatic Jaworski, who turned 76 last March 8, had also concentrated heavily on his Ginebra mentoring job from 1996-98 and seldom played during the stretch. The Big J played just 35 games in 1996, 19 in 1997 (when the team was known as Gordon's Gin), and none in 1998.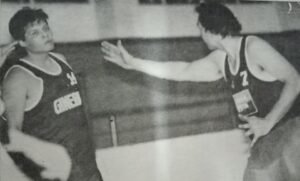 Jaworski owns the distinction of being the oldest player in PBA annals at age 52 as he was still on the GSM team roster until 1998.
However, Sonny's farewell appearance as a player came in March 1997 in a game held at – of all places – Dumaguete City instead of such historic venues as the Cuneta Astrodome, Araneta Coliseum, and ULTRA Arena.
The Big J did not play much in the contest. All of his 19 games in 1997 came during the season-opening All-Filipino Cup when the GSM franchise carried the Gordon's Gin colors.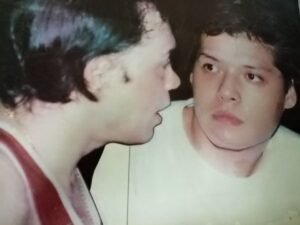 Jaworski, though, piloted the Boars to the Commissioner's Cup (second conference) title that year with a 4-2 annihilation of the Alaska Milkmen in the finals for the franchise's first championship in six years and the last of Jaworski's four PBA title finishes as a coach.
Jaworski gave up the mentoring reins in April 1998 to run for a Philippine Senate seat in May that year.
Dodot hung up his jersey with nondescript three-year averages of 2.2 points and 1.2 rebounds in 101 contests to serve as his dad's chief of staff when the elder Jaworski won as a Senator.
The Jaworskis together on a PBA floor it never was. A golden opportunity lost it truly was.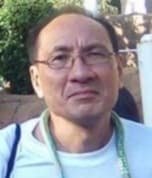 Latest posts by Henry Liao
(see all)