by Henry L. Liao
The revered Alaska team has jettisoned its nine-year veteran guard Joseph Evans (Jvee) Casio to the league dormant Blackwater Elite.

Nothing is surprising there. And if anyone insists that loyalty is a premium in the PBA, tell that to the Marines, but never to a wife who, on the contrary, values loyalty dearly.
Simply put, all-pro basketball leagues here or elsewhere are a business.
Since time immemorial, even dating back to the ancient Chinese dynasties, loyalty has never been a two-way street in pro basketball in general.
Decades before, NBA team owners – now politely described as team Governors following Draymond Green's slavery remarks – held players by the neck until Oscar Robertson filed an antitrust lawsuit against the NBA.
The case went all the way to the US Supreme Court before the case was settled and free agency gave birth.
Now, the players are fighting back with some empowerment of their own, demanding a trade ( despite an existing contract) or seeking greener pasture elsewhere (obviously for more money and not necessarily for a ring) in pandemic times.
You have Kiefer Ravena and Ray Parks hooking up with Japanese League teams and enjoying the fame and the various perks.
Kiefer owned a "live" contract before NLEX allowed him to walk away, perhaps with a buyout agreement with his B League team that called for a marketing tie-up.
Parks' contract with TNT had expired at the end of last season. And when the two parties failed to come up with a renewal that satisfied Parks, the latter broke free like a bird and defected to the moneyed Japan B League.
Forget that a clause in a standard PBA contract supposedly stipulates that you can hold on to your free agent under a right of first refusal or be traded to another team.
In the case of Casio, the trade was above board. Nothing fishy there except that the trade news about one Big Fish that the former King Green Archer from De La Salle had been for the Aces/Milkmen for nearly a decade had been sensationalized by some quarters.
It goes something like this: Is the well-respected Alaska franchise on the way out of the PBA? If not, the housefire sale, coming as it was following the departure also of Vic Manuel who, like fine wine, has been getting better with time.
Loyalty? Remember how the tradition-steeped Boston Celtics shortchanged their All-Star Isaiah Thomas, if not sandbagged?
To each their interests. Teams protect their business and players now are also learning to protect their interests.
Loyalty is such a lonely word.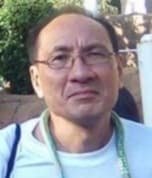 Latest posts by Henry Liao
(see all)