by Vincent Juico
As a former Math and Science teacher, Dan Pfaff dealt and taught an abundance of analysis, science, and critical thinking which carried over to almost 50 years of coaching in athletics, specifically track and field. When he speaks, the track and field community listens and listens intently.

Pfaff's resume includes coaching, teaching, and mentoring 49 Olympians, 9 Olympic medalists, 51 World Championship competitors, 9 World Championship medalists, and 5 world record holders. Any lesser man with that body of work would be content and stop learning, but for coach Pfaff, he's not just a teacher of the sport, after 50 years of coaching, he's still learning as coaching continues to evolve with the changing times.
Dan started his career with coach Tom Tellez, World, and US Track and Field Legend Carl Lewis coach, and the rest, as they say, is history. I asked him last Sunday (Sept. 27) about the many records that were broken in track and field at the recently concluded Tokyo Olympics and the super track shoes the athletes were using. After hearing him go into detail after detail about track shoes being a factor in sprinting, there are the little things that you take for granted sometimes because your awareness about track shoes is different.
Coach Dan sees that at some point, the IAAF (International Association of Athletic Federations), the world governing body for athletics, will have to step in at some point and set some parameters and limitations on these track shoes and maybe even, the track surface as well.
We went into a discussion on the showdown in 1996 between 1996 Atlanta Olympics men's 100m gold medalist Donovan Bailey from Canada and the 1996 Atlanta Olympics men's 200m gold medalist from the US, Michael Johnson. Then IAAF President Primo Nebiolo said, "This is not sports as entertainment, but more like something out of a circus, and we're not interested in it."
At the time, Dan Pfaff was Donovan Bailey's Coach, and he advised Donovan not to do it because his hip issues may bother him at the turn in the 150m. Bailey won the race with a time of 14.99 together with the prize money amounting to 1M. Johnson suffered an injury and was visibly dejected after the race.
A few years after the one-on-one, Bailey suffered a torn Achilles tendon, he completely tore his Achilles. Coach Pfaff's specializes in post-injury recovery and together with Bailey's team, the Canadian recovered and in no time was clocking below 10 seconds in 100m.
New England Patriots wide receiver Antonio Brown was a client of the Hall of Fame Coach. Coach Dan worked on his speed and explosiveness. Pfaff believes there are American football players who can do well in the 100m and 200m sprints, one of them may be Seattle Seahawks wide receiver DK Metcalf who's been going back and forth on social media with Jamaican sprint legend Usain Bolt. If and when their own showdown pushes through, Pfaff says it is going to be interesting. At 6'4″ and 200+lbs, how does a man of Metcalf's size run the 100m in below 10 seconds?
Going back to Coach Pfaff, speaking to him from what seemed to be his library at home in Texas, he opines that he's still learning and when you're learning, you still have a lot to give to the sport. You still have a lot of aspiring track and field athletes to teach and guide and to replicate yourself through them.
Coach Dan is not just a track and field Coach, to his athletes, he's also a coach of life. If you look at his achievements and accomplishments, he coaches life as if it is a marathon, not a sprint.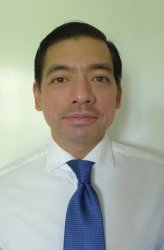 Latest posts by Vincent Juico
(see all)