by Henry L. Liao
Rare it is when a center leads the Philippine Basketball Association (PBA) – in assists.
The basketball statistic "assist" is usually dominated by point guards or maybe stretch forwards with outstanding passing skills.

That is why it is uncommon for a center – designed by most teams to do work off the glass or act as their rim protector – to pace a professional league in that category for an entire season. Maybe in the modern era of the American pro circuit National Basketball Association it's not as rare as before because of the prevalent position-less or small-ball schemes.
Of the top 20 players on the NBA's assist list last season (2020-21), only five (with Draymond Green owning the highest ranking among the frontliners at fifth, Nikola Jokic, LeBron James, Jimmy Butler and Domantas Sabonis) were non-guards.
In PBA history, only on three occasions has a center topped the league in total assists. Twice it was the elegant "El Presidente" Ramon Fernandez who turned in the trick, firstly accomplishing the feat with the Toyota Tamaraws in 1982 with 346 assists in 67 assignments for a 5.2 average then with Beer Hausen two years later with 635 dimes in 64 appearances for a league-record 9.9 average (Imports were excluded from the equation).
For the record, Great Taste's Fil-Am guard Ricardo Brown owned the second-highest average at 9.1 apg with 591 handouts in 65 games.
The 6-foot-4.5 Fernandez registered the best single-season performance for a homegrown Filipino player in PBA annals during his 1984 stint with the Beer Hausen Brewmasters.
In addition to leading the majors in assists, the gangling and graceful native of Maasin, Leyte averaged 27.8 points (fifth in the league), 11.2 rebounds (fourth), 1.53 steals (third) and 2.09 shot blocks in playing 64 of his club's 66 games (35-31 win-loss record) and seeing action in 40.8 minutes every time out that year.
Fernandez posted shooting percentages of .525 (704-for-1,340) from the field and .808 (371-for-459) from the charity stripes.
At 635 assists, Fernandez was just five short of a never-been-done-until-now triple-double average. Overall, he notched 25 triple-double games – which to date remains the league's all-time season mark in that category, local or otherwise.
No small wonder Fernandez romped away with the second of his four Most Valuable Player awards in 1984. San Miguel Beer's June Mar Fajardo owns a PBA-record six MVP trophies, achieving it consecutively from 2014-19, and "The Captain" Alvin Patrimonio also snared four MVPs during his heyday with the Purefoods franchise.
Mon, though, gained his four MVP hardware with four different franchises (Toyota, Beer Hausen, Tanduay and Purefoods/San Miguel Beer (split season). During his distinguished 20-year PBA tenure, he won 19 conference titles, the most by any player in league history.
Aside from Fernandez, only San Miguel Beer's Danny Ildefonso was able to top the PBA in assists for a single season. He dished out 317 assists in 70 games in 2001 for a 4.5 norm.
The 6-6 Ildefonso captured his second consecutive MVP diadem that season after leading the Beermen to the title in the All-Filipino Cup and runner-up finishes in the Commissioner's Cup and Governors Cup.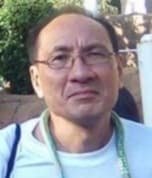 Latest posts by Henry Liao
(see all)