by Henry L. Liao
Have you ever heard of a basketball team, whether in the high school, college, or professional ranks, having scored 200 points in an official game?
Yes, it has happened in local basketball history. Once upon a time, it was in Daet, Camarines Norte.

On March 1, 2006, the Philippine Christian University (PCU) Baby Dolphins pulverized their University of Batangas counterparts, 206-47, in an elimination-round contest in the National Inter-Secondary Basketball Championships in the birthplace of all-time Philippine Basketball Association great Fortunato (Atoy) Co Jr.
I was there personally to witness the historic feat.
If my memory serves me right, it is the first and only time in PH basketball annals that 200 points were registered by one team in an official contest. Astonishingly, it took a high school team to turn in the trick. Moreover, the Baby Dolphins did it in just 40 minutes – the regulation time for a non-professional game.
Besides their mind-boggling 206 points, the 159-point winning margin by PCU Juniors was also a PH record.
This obliterated the 141-point difference set by the Philippines' 20-and-under men's basketball team in a 160-19 shellacking of Brunei Darussalam in the SEABA Young Men's competitions at the Ninoy Aquino Stadium on July 2, 2000. Haha. The bungling Brunei youngsters committed a stunning 73 turnovers that resulted in numerous easy baskets.
During the mismatch, the Filipinos put together 33 straight points at one point and, on two other occasions, collected 28 in a row. The boys of coach Boyzie Zamar were ahead, 71-12, at the half and limited their hapless Brunei counterparts to just seven markers in the final 20 minutes.
It is important to note that the game between PCU and UB was sanctioned by the Basketball Association of the Philippines, the country's basketball-governing body recognized by the International Basketball Federation (FIBA) at the time.
For the trivia chroniclers, the highest single-game team score in PBA history is 197 points. It was established by Ginebra San Miguel against Great Taste Coffee (168) on November 21, 1985, when Gins import Michael Hackett exploded for 103 points – the first player ever to reach the 100-point plateau. Tony (Hurricane) Harris of the Swift Mighty Meaties would eclipse Hackett's mark nearly seven years later when the former Philadelphia 76er and Boston Celtics chalked up 105 points in a 151-147 victory over Ginebra San Miguel in Iloilo City on October 10, 1992.
This brings me to this point: Should a team continue to beat up its opponent even when ahead by a huge margin in a game that had been secured way before the final buzzer sounds?
Do I empty my bench and give my reserves some playing time? Or do I keep pouncing on the opposition until it is beaten black and blue?
These are two distinct schools of thought.
For a championship-caliber team, it needs to stay focused at all times and develop a killer's instinct. This no-let-up stance psychologically strikes fear in a foe's heart and mind.
But there are those basketball purists who believe this is unsportsmanlike, whipping it good on a team that is already down and out. Why add insult to injury, why rub salt on a wound?
If you are the coach of a strong, title-contending team, which way do you prefer to go?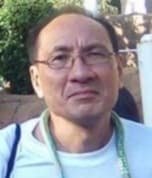 Latest posts by Henry Liao
(see all)