by Vincent Juico
When you think of East African long-distance running, the names Abebe Bikila, Mamo Wolde, Juma Ikangaa, Tegla Loroupe, Paul Tergat, Haile Gebrselassie, and Rio Olympics and Tokyo Olympics gold medalist Eliud Kipchoge come to mind.

One person paved the way for the aforementioned legends Bikila and Kipchoge, who is known as "the greatest marathoner in the modern era". His name is Wami Biratu.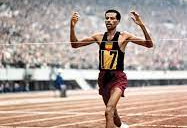 Biratu is the grandfather of Ethiopian long-distance running, you can make the argument as well that Biratu may also be the grandfather of East African and possibly even, world long-distance running.
Both Biratu and Bikila are known to run barefoot. Bikila won the 1960 Rome Olympics and 1964 Tokyo Olympics gold medal running barefoot.
According to Hannah Borenstein of worldathletics.com, "Wami Biratu is hardly known outside of his homeland, Ethiopia. Within the country, however, Biratu's story is infamous.
At 104 years old, despite being hard of hearing and lacking visual acuity, Biratu is still around to tell his story and share the lore of the early days of Ethiopian distance running.
Biratu was born in Sululta, Ethiopia, where countless Ethiopians and international runners now train. "I grew up running after animals and catching animals," he said, speaking in his dimly lit home in Addis Ababa. He still wears his Ethiopian national team tracksuit regularly, and occasionally drapes all of his medals, which weigh about two kilos, around his neck. In the living room countless photos and newspaper clippings of him and Bikila, and some early Ethiopian athletes, line the walls.
"One day my grandmother came from Addis, where she bought some coffee, which was wrapped in a paper," Biratu tells of his origin story. "When she was making the coffee she threw the paper aside and I saw on it a picture of a sportsman. I am tall, and the sportsman was short. So I thought, 'if I have a competition with this guy I will win because I am taller'."
I have long admired East African marathoners from Kenya, Tanzania, and Ethiopia because of their strength, perseverance, and stamina.
According to the paper, "Kenyan and Ethiopian Distance Runners: What makes them so good?" written by Randall L. Wilber and Yannis P. Pitsiladis, "Several factors have been proposed to explain the extraordinary success of the Kenyan and Ethiopian distance runners, including (1) genetic predisposition, (2) development of a high maximal oxygen uptake as a result of extensive walking and running at an early age, (3) relatively high hemoglobin and hematocrit, (4) development of good metabolic "economy/efficiency" based on somatotype and lower limb characteristics, (5) favorable skeletal-muscle-fiber composition and oxidative enzyme profile, (6) traditional Kenyan/Ethiopian diet, (7) living and training at altitude, and (8) motivation to achieve economic success."
Hannah Borenstein continues, "Among the small group of runners was his new friend and training partner, Abebe Bikila. Bikila was a formidable opponent but consistently finished second to Biratu. As their training progressed under the tutelage of Swede Onni Niskanen, they were both selected to compete at the Rome Olympics.
"Eight days before our departure I got very sick," he says. "At first no one took me to the hospital, and then they just decided I would stay behind."
Bikila then went on to win the 1960 Rome Olympic Marathon in bare feet – one of the most famous moments in long-distance running. But, Biratu notes, Bikila credited his training partner thereafter. "They asked him how he felt to be a champion and he said 'the champion is sick at home'."
The following year, in the lead-up to the 1964 Tokyo Olympics, the two were invited to compete in a marathon in Osaka. They ran stride for nearly 40 kilometers, Bikila wearing shoes, and Biratu barefoot. The hot pavement blistered the soles of Biratu's feet, and he eventually motioned for Bikila to go ahead and leave him behind.
Biratu was later not selected to compete for the Tokyo Olympic team, but the athletes that were chosen remained keenly appreciative of his spartan influence. In addition to Bikila, the earliest pioneers of Ethiopian distance running – Mamo Wolde and Demissie Wolde – were often awoken to Biratu's indefatigable energy. Never one to sleep in, Biratu was certainly instrumental in helping to cement an early morning and austere training style prominent in Ethiopia today, and establishing new places to train like Jan Meda, Entoto Mountain, and the Kotobe Forest, where several Olympians came to hone their skills.
The only time when Biratu really slowed down and stopped running was when his best friend, Bikila, died at the early age of 41. After recouping, he started running again. And coaching. And organizing races. And telling stories."
The names of Wami Biratu and Abebe Bikila will be forever intertwined and synonymous with Ethiopian long-distance running icons.
Why does Abebe Bikila run barefoot? According to inverse.com, "He arrived with one pair of running shoes in hand, worn from training. He tried a new pair but got blisters. On marathon day, Bikila chose to leave those ill-fitting shoes behind and run barefoot.
When asked about his decision to run in bare feet, he said: "I wanted the world to know that my country, Ethiopia, has always won with determination and heroism."
Other legendary barefoot runners were Zola Budd of South Africa, Herb Elliott of Australia, and Bruch Tulloh of Great Britain.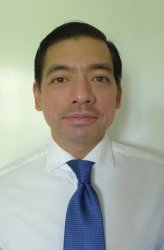 Latest posts by Vincent Juico
(see all)