by Vince Juico
If you look up the word resilient in the dictionary, the photo of Shanden Vergara should be right beside it. The young man has worked his tail off to get to where he is, from San Carlos all the way to Harrogate, Tennessee, where the Rail Splitters of Lincoln Memorial University ply their trade.

According to Football for Humanity Founder Chris Thomas, Shanden is "doing some damage" over at LMU by scoring goals as a midfielder.
The UAAP Season 81 Rookie of the Year for the De La Salle University Green Booters was initially recruited by Snow College in Utah after a year at DLSU.
Lincoln Memorial University came calling after learning of Vergara's exploits on the pitch as a striker for Snow.
Shanden overcame homesickness in his first few months by hanging out with a couple of Japanese classmates who do not speak English, but they were able to communicate better, thanks to Google translator.
At Lincoln Memorial University, the non-hierarchical culture welcomed him to the team. There were no impressions of freshmen, sophomores, juniors, and seniors, just teammates who like playing together, hanging out and chilling.
According to Vergara, more than half of the team is made up of foreign student-athletes, an indication of American schools, colleges and universities looking for talent beyond its borders.
Shanden may have provided a long-term opportunity for LMU soccer to recruit more Filipinos as the school has made repeated inquiries with Shanden as to the whereabouts of other Filipino players like him.
Has the Philippines become the new hotspot for soccer talent for the Lincoln Memorial University soccer program, we'll see moving forward.
The former DLSU standout suffered an initial setback when most of his subjects at DLSU were not credited which meant Shanden had to work doubly hard in the classroom.
To keep his scholarship, Vergara needs to maintain a GPA. Being a student-athlete has many challenges which require good time management and so far, Shanden has been able to hold his own.
Shanden said on the program that, if called upon to play for the country in the spring, he will make himself available but if the call falls on the fall season then he may not be able to play due to the hectic schedule of both home and away games and the demands of academics.
Recently, the young midfielder suffered an injury, which this author will not expound on, but it is an injury that'll take 6-8 to heal.
Shanden will use the downtime to focus on his studies and see the game from a different angle and perspective.
It'll allow him to learn from a coaching standpoint and to look at matches from a different point of view.
Once he recovers though, there's rehab and therapy and getting his legs under him once again along with his wind and fitness plus re-establishing his rhythm on the pitch.
Allow this writer to cite a blog written by Football for Humanity Founder Chris Thomas, Shanden is a product of the FFH program, "Approaching his senior high school year, Coach Hans Smit of La Salle spotted Shanden as he was playing against the Green Archers, and immediately recruited the senior for De La Salle Zobel. Shanden stood out as a fast-paced attacking midfielder. In this last season, Shandengained much attention due to his technique, game intelligence and strong playing style, helping to bring De La Salle University to the finals, beating the defending champions University of the Philippines.
He was awarded the much-deserved TOP ROOKIE FOR 2019 SEASON 81.
For the coming Fall semester 2019 in the United States, Shanden will be flying to Snow College, Utah, after being scouted by Sports Recruiting USA (SRUSA), a U.S. college soccer recruiting consultancy that has been placing student-athletes in colleges and universities across America since 2010. SRUSA's founder, Chris Cousins, said that Shanden was selected "because of not only his obvious fantastic football abilities but because of his desire to succeed."
Shanden became one of only 50 recruits from all over the world, a testament to the international standard of Shanden's skills.
SRUSA has recruited players from famous clubs such as Manchester United and Arsenal, as well as several youth national team players from several countries. When asked about what was required to develop into an international athlete…
Cousins replied," I'm a firm believer, nothing magical happens in your comfort zone, so stepping out, opening new doors, will only bring new things and opportunities in life."
Cousins also believes other potentially talented Filipino athletes can compete on a global level and he adds, "The world is such a small place these days, with the technology and opportunities available.
The key to accessing all of these is education. Whether you are from the poorest area to the best schools, everyone is human and if you put the hard work in, you can achieve whatever you want to achieve."
Ironically, Shanden, named after a Utah Jazz NBA player in the 90's, will soon be proving his football prowess in the great state of Utah. Shanden will report to Head Coach Nuno Gourgel, a Portuguese native who grew up in London, playing for the Tottenham Hotspurs Football Club Academy, Leyton Orient FC, while also representing Portugal internationally at U-15, U-16 and U-17 levels.
"I'm excited and very thankful to SRUSA and to Football for Humanity for leading me to this path where I will be able to test myself on all levels. I welcome the challenge, I look forward to working really hard," Shanden declared upon learning that he had qualified for a scholarship. "It's a dream come true, and I'd like my fellow Filipino players to realize that they should not put a limit to their aspirations, and to aim very high.
We're the generation that will really quantum leap football, and now is the best time to show the younger ones that this is an exciting, fulfilling way to see the world, and build your future. Through football, we can change the future," Shanden added.
SRUSA is partnered with Football for Humanity Foundation, a football charity founded by British national Chris Thomas who concluded "We're very proud of Shanden; he has the attitude of a champion, very respectful and determined to be the best.
We will continue to support him and lead him to greater heights in his career, whether in the US, UK, Europe, or anywhere in the world. We hope that many other deserving youths will follow in his footsteps and really show the world that the Philippines possesses the enormous athletic talent, just waiting to be discovered. Soon they will make all Filipinos proud."
Chris wrote the article on June 10, 2019, before Shanden was recruited to play for LMU. Shanden was named after Shanden or Shandon Anderson, who used to play for the NBA's Utah Jazz in the late '90s.
Shanden won't be playing basketball anytime soon as he is scoring goals for the Rail Splitters.
We fervently hope that Shanden Vergara reaches the upper echelons of football, the young man works extremely hard on his craft and we pray that he serves as a trailblazer and a catalyst for the globalization of young Filipino football players.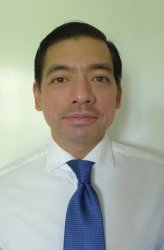 Latest posts by Vincent Juico
(see all)