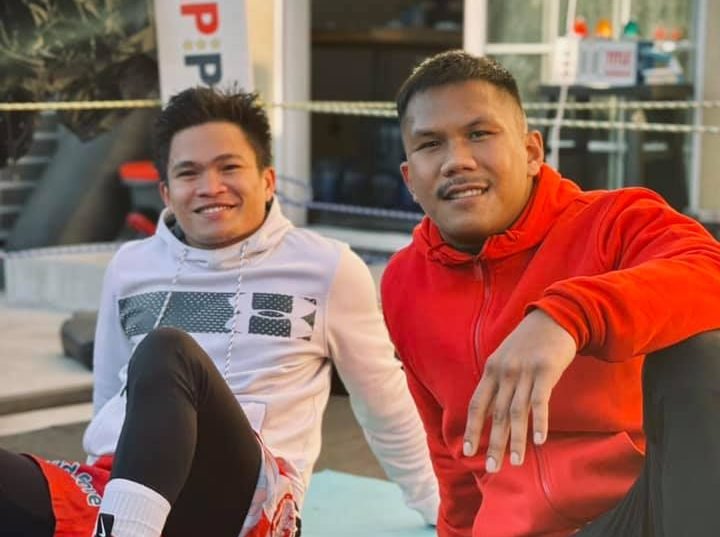 by Dennis U. Eroa
Ladies and gentlemen, we have a problem. Real-life hero Eumir Felix Marcial, the country's biggest hope to finally end decades of Olympic futility, is on the warpath.

The problem is Marcial, who's now a professional pugilist, though I sincerely believe that his commitment to the national cause remains solid as ever is fighting an enemy, an imaginary enemy or shall I say the wrong enemy.
Veteran scribe Marc Reyes, who has chronicled countless sporting journeys by past and present sporting personalities, said it all in his report to the Inquirer. He quoted likable Philippine Sports Commission executive director and lawyer Guillermo Iroy that Marcial is "barking up the wrong tree."
Iroy, of course, was referring to Marcial's claim that he didn't get a single centavo from the government agency during his training at Los Angeles under the watchful eyes of Wildcard's Freddie Roach. To refresh your memory, Marcial signed a lucrative contract with the MP Promotions, but I must stress that the top middleweight never really abandoned his bid for the much-coveted Olympic gold. I can assure you, he'll die trying to get the gold.
Come to think of it, Marcial's pronouncements echoed in a way a similar complaint publicly voiced by another Tokyo-bound Olympian Irish Magno regarding the failure of the PSC to give her allowances on time. I want to think that Marcial and Magno made spur-of-the-moment decisions but the damage had been done.
Something is terribly wrong here. The PSC didn't give Marcial financial help while training in the US simply because his association—the Association of Boxing Alliances of the Philippines—didn't request financial help from the government agency. It's as simple as that. In the case of Magno, paper works were delayed because of the pandemic. There are rules to be followed before the PSC can shell out money.
So, who's at fault here? The PSC just can't give financial support to an athlete without the request of the sports association concerned.
The question is why? My take is the ABAP didn't seek PSC's help because of Marcial's refusal to join his fellow boxers in a bubble training in Thailand. Marcial believes that his US training is more beneficial than joining his colleagues. That's why I need to ask the ABAP to clarify the matter to Marcial. The culture of silence is deafening and it is putting the PSC on a bad light. Let me stress, however, that ABAP possesses the right not to seek financial help from the PSC if it believes that it's the right thing to do.
But the ABAP must not stay on the sidelines and look the other way around, while things are getting out of hand because this is not the scenario that all of us envisioned as the country searches for the Olympic gold. We need to tie all the shoelaces, so to speak, because this kind of frustration from our biggest hope for an Olympic gold is putting undue pressure to all, Marcial included.
It is a relief to know that during the weekly PSA Forum. Secretary-general Ed Picson said that ABAP was surprised to learn about Marcial's statements. Picson also denied that ABAP is not supporting Marcial. The communication line is open, says Picson.
It's time for the ABAP leadership to settle things with its prized boxer and clarify matters. Speak up and it just can't drop everything and sweep what's happening under the rug.
Last time, I heard Marcial's in his native hometown, taking care of his ailing father and he is expected to join the Philippine boxing team at the Asian Elite boxfest in Dubai on May 21. This will provide ABAP the golden opportunity to make Marcial feel at home. Better late than never.
PSC is blameless. Look at the figures, since 2010 it gave a total of P214, 828, 496.47 to ABAP. In 2019, ABAP received 34, 609,047.45 from the PSC and last year it got 25, 844, 206.85 from the government agency. So, I ask? How can the PSC be remiss in its duties?
"We're being battered but this is normal when you're in government service. That's why, I'm planning to retire,'' an frustrated Iroy said.''All he (Marcial) has to do is to go to his NSA and everything will be okay with him."
Sporting legend Ramon Fernandez, one of the PSC's commissioners, stressed that the native of Zamboanga City continues to receive his allowance from the agency simply because he's a part of the national team.
"It's not right for him to say that he's not getting financial support from the PSC. We continue to support him even if he's already a pro," said Fernandez. In his report, Reyes also pointed out that Marcial is also receiving his salary from the Philippine Air Force as enlisted personnel.
What transpired is unfortunate because we should not drift away from our common goal. Right now, the most important thing is to fulfill the everlasting dream of our nation to win the Olympic gold. Is Marcial acting on his own, or others are putting words on his mouth? It's common knowledge that when you're a rising star, you tend to attract hangers-on. Some will give advice to advance personal gains and I am not just referring to locals but advisers abroad.
Marcial can't escape the fact that with his rankings, he'll be a marked man in Tokyo. My prayer is he'll live up to his billings because failure in Tokyo is catastrophic.
Remember, we're going nowhere if we punch each other. Mind you, it's not going to be a lucky day every day.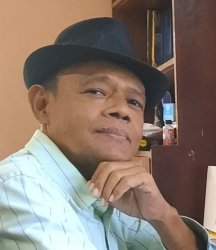 Latest posts by Dennis Eroa
(see all)