By Brian Yalung
The Philippine Basketball Association (PBA) has banned several imports for one reason or another. There were a lot of them who were very talented, reinforcements who have made a name for themselves.

San Miguel Beer has had a lot of them although not all were good eggs. A name that comes to mind is Andrew Moten.
When one asks around, the name of Andrew Moten may not ring a bell. And the reason for that? He only played three games for the Beermen. However, the fourth-round draft pick of the New Jersey Nets in 1987 did have one explosive game, his second.
This was on Sept. 22, 1991, when Moten dropped a game-high 69 points as the Beermen defeated Shell Rimula-X, 125-123. He unloaded 12 three-pointers, 9 field goals and canned 15 free throws to go with 14 rebounds.
Though he had a hot shooting night, the real hero of that game was former MVP and current San Miguel assistant coach Renato Agustin. It was the "Atom Bomb" who scored the winning basket with about six seconds left in the game.
Agustin received a pass from Ramon "El Presidente" Fernandez who was double-teamed at the time. He pumped the ball twice before going up for the winning basket and the second victory for their squad that conference.
After such a performance, it comes to no surprise that future teams would try to rough him up to get him off his game. Unfortunately, the cager who hails from Quincy, Florida did not appear to be ready for the pounding and hard-nosed defense that the Alaska Airmen had planned for him.
With about five minutes left in the second quarter, Moten walked out on the Beermen and complained about the hard body contacts he got from the Airmen defenders. He changed into street clothes and threatened to go back home.
Then-SMB coach Norman Black talked some sense into Moten, convincing him to return. The 5-foot-11 import returned at the 10:48 mark of the third period but he was no longer the same.
The Alaska Airmen then had Sean Chambers, the PBA's Mr. 100%. When asked if he remembered that incident when he guested on Sports On Air, the long-time Alaska import remembers but could hardly get into details.
"I remember. He got upset and left the game," Chambers said. "But I do remember this import leaving the game."
What made things a bit sweeter for Chambers at that time is that Alaska performed well even if he was in foul trouble. Chambers picked up his fifth foul with 59 seconds left in the third quarter.
Moten missed 11 of his 13 attempts and ended up with only 14 points. It was a dismal performance compared to his previous game with Alaska routing San Miguel, 111-92. That would be his last game in the PBA.
Former PBA commissioner Rudy Salud imposed a ban on Moten for his unprofessional behavior and was disallowed to ever suit up again for any other team. John Taft replaced Moten, a 6-foot-1 graduate of Marshall University.
According to an entry in the PBA Hardcourt Annual, Moten ended up playing in Savannah and Topeka in the Continental League.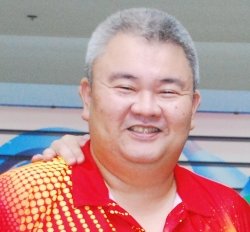 Latest posts by Brian Yalung
(see all)