by Vince Juico
Three of the best women's volleyball players from the DLSU women's volleyball program have ever produced and stalwarts of the PVL's F2 Logistics graced our program, Sports Bytes PH, with their presence recently.

Desiree Cheng, Dawn Macandili and Aduke Ogunsanya narrated to us how they were recruited by legendary DLSU women's volleyball Coach Ramil de Jesus and how they have been especially now that there is a resurgence of the outbreak that started a year ago.
Being a professional athlete is the crescendo of every student-athlete and amateur athlete. It is the precipice of the near validation of one's career in sports, in my opinion, a championship in your professional sport is the Mt. Everest of a validated career.
This writer, together with volleyball aficionado and sportswriter Andy Fiel and fellow sports journalist Brian Yalung asked the three young professional athletes question after question on their thought process, what they're looking forward to and if there are any butterflies in their stomach, excitement, enthusiasm, anxiety or apprehension as the PVL maiden professional season opener approaches.
Andy asked Aduke about memories of her home province of Iloilo. Brian asked about their fitness level right now and if the PVL season was to start next, would they be physically and mentally ready. The three young ladies all said that they have worked very hard in their online training and they all feel physically and mentally fit and ready to play once the season starts.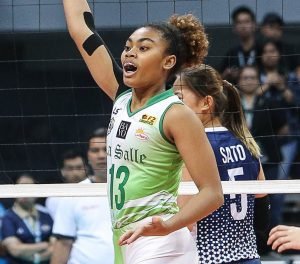 This writer asked what preparations have they made mentally to be in the bubble for two months being away from friends and family, though it has been that situation even now. Cheng said that staying in the dorm as a student-athlete for four years being away from family has prepared her for this situation.
For former student-athletes like Des, Dawn and Aduke, the life of independence, living in a dorm as a student-athlete prepares you for what's to come when the season starts. Two months inside a bubble amidst a grueling schedule of possibly three games in six days can wear down an athlete at any level.
We asked the three professional athletes to-be if there are any anxieties and or apprehensions in mind about possible injury or injuries not knowing how your body will react after more than a year of not even playing recreational volleyball. A lot of questions about the teams who'll be competing is recapturing or rekindling that chemistry with your teammates after not playing with them for more than a year.
Andy and Brian asked which of the 11 teams can give F2 problems both on offense and defense and, they expect all the teams to go all out and be competitive. On paper, all the teams are formidable but that's just on paper, on the court, it will still be your best six against their best six. You'll still have to go out and perform and as we have seen in women's volleyball both here and abroad, upsets can happen anytime and anywhere.
Andy asked what the return of one of their leading scorers Kalei Mau means to F2, Aduke said that Kalei brings in a lot of energy and especially a lot of offense. Brian asked about their impending rivalry with Creamline as Creamline is mostly made up of players from Ateneo's women's volleyball program. The three ladies are excited and are looking forward not just to face Creamline but also all the other 11 teams they need to get through to win it all.
Brian asked the guests if they were willing to try out beach volleyball, Des Cheng said she'd do it only for training, Dawn said she wouldn't do it and Aduke is willing to try it.
It was an interesting conversation we had with our guests. We wish them nothing but the best of luck. Our hope for them is that they play and win with the very same joy, excitement and enthusiasm as when they played their first game as DLSU Lady Spiker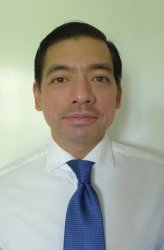 Latest posts by Vincent Juico
(see all)