by Dennis U. Eroa
When the Bossing talks, people listen. Anyone familiar with him knows what he's done and capable of doing. He keeps up with the time and has the knack to come out with out-of-the-box suggestions. He attacks challenges.

Known in the business circle as the founder-chairman of Ever Bilena Cosmetics which has branched out into various commercial ventures, Dioceldo "Siopao" Sy is always hot copy when you're able to get the chance to exchange ideas and clarify things on the recent happenings whether those are off the record or on the record.
Sy, a freelance trader during his younger days before becoming a master of the deal, was lively and full of enthusiasm when he guested via Zoom during the recent Tabloid Organization in Philippine Sports Usapang Sports on Air. And the scribes as expected weren't frustrated. He is also very vocal that to increase revenue the PBA must open its doors to other companies for advertising even if those are direct competitors of the existing members.
"It's an open economy," said Sy, who continues to bat for a PBA partnership with the East Asia Super League. Dioceldo is not a member of the PBA Board of Governors. His younger brother Siliman sits on the board and he knows he can only suggest things to make the PBA stronger and keep its lofty position.
"The PBA is number one, a great tool to promote one's product and it gives people joy and peace during these trying times," said Sy.
The owner of Blackwater in the PBA said that the team will now be dubbed as "Bossing" from its Elite monicker. Despite the pandemic which forced him to dig deeper into his pockets and use his business acumen to keep his ventures flourishing, Sy, known for his charitable works, gave a straightforward answer: The Bossings are here to stay!
Sy said due to the pandemic it's very hard to predict what will happen to the Bossings' campaign this year, but true to his character he will rejoice if Blackwater will make it to the finals for the first time. Formerly the Elite, Blackwater entered the pros in 2014 from the PBA D League.
Now handled by Nash Racela, Sy said the team is not expecting "big things" to happen in the 36th PBA Draft in March but is ready and willing to exchange players for a first-round draft pick if the needs arise. "The Management and coaching staff think only of what's good for the team," said Sy. While this year's draft isn't rosy for the Blackwater, the 2022 Draft presents an entirely different scenario.
"We have three first round draft picks," said Sy, formerly chairman of the Philippine Basketball League and one of the men responsible for bringing man-mountain Asi Taulava to the local basketball scene.
Before Blackwater, Sy, who played basketball at UNO High School made a killing by bringing in to the Philippine market Blu Detergent which became a powerhouse team in the amateurs. Since then, Sy's name became identified with sporting success, though he is still looking for his first PBA title.
The situation is different when it comes to women's basketball. Sy, to those in the know, happens to be the number one supporter of the national women's basketball team, the reigning Southeast Asian Games champion. He also bankrolls the UAAP six-peater NU Lady Bulldogs, who remains undefeated after 96 games in the collegiate league. He showered praises to the amiable bench strategist and former UP Maroon Pat Aquino for steering the nationals to countless championships.
"Pat is doing very well," noted Sy, who said that the coach will report to him after doing scouting for new prospects at the United States.
Unlike the CJ Perez trade, Sy and Racela worked silently to make a trade that observers said was devoid of controversy. San Beda stalwart and Meralco's ever-reliable player Baser Amer will don Blackwater's color after the Bossings shipped power forward Mac Belo to the Meralco Bolts.
That trade, Sy believes will benefit both teams. "I call Baser Amer the 'Merciless Killer' because he has the habit of besting us. Now we have a more stable backcourt." said Sy. Baser is expected to get much-needed help from UE star Roi Sumang and UP's Paul Desiderio.
With Mac Belo out, Sy expects bruiser Carl Bryan Cruz to take up a more active role. Veteran KG Canaleta also got a new contract. "KG physically strong," said Sy. Hopefully, Sy said Amer will stoke up the fire which will start Blackwater's resurgence.
Like in inking a business deal, Sy's going to close it if he smells blood, so to speak.
Now to those who are curious on what kind of "siopao" Dioceldo is , I dare say he's not bola-bola or asado. Simply, he is a mouth-watering "siopao" bursting with goodness.
ANITOKID RISES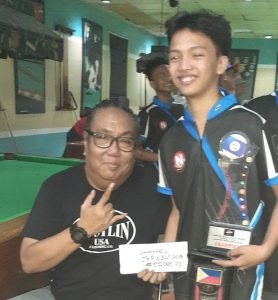 When we were still in college, Anito Lodge was the place to be if you know what I mean. But, Anito Lodge, the place of love and secret romantic meetings is no more as it "closed for the glory of God."
I came to think of Anito because nowadays there's a new Anito in town. And this is all about giving kids a fighting chance in a sport known worldwide. I'm referring to billiards, the sport which put Bata Reyes, Amang Parica, Django Bustamante, Rodolfo Luat and Dodong Andam to the consciousness of Pinoy and the international sporting scene.
In 2007, UST and Ateneo Graduate School alumnus Leslie Mapugay started a blog on billiards to share news and development on Pinoy billiards. The blog www.anitokid.blogspot.com became one of the Top 8 Most Popular Blogs in the world.
"The AnitoKid is my handle online. Friends call me A.K. or Anito or Kid.Anito pertains to the demigods of our ancestors and Kid is bata which also highlights my favorite player of all-time Bata Reyes. AnitoKid equals Lucky Kid. I have always believed in hard work and lady luck. The harder I work, the luckier I get," said Mapugay, who said he fell in love with billiards because the spirit of competition and fair play is evident in the sport.
Mapugay expressed admiration to Nino Lopez, whom he described as the patriarch of Team Wilde Blu, which has a pool of young talents mostly from the underprivileged sectors of the society. "Nino is the magic magic man of Wilde Blu. A very kind and considerate individual. Nino made my dream of helping misfortunate kids, who love billiards to become the best they can be and perhaps help them became champions someday a reality."
Admirable mission indeed. Presently, there are 20 aspiring stars under Wilde Blu. Watch out for Benok Regalario, Dexter Barnido and others. Recent UST Summa Cum Laude graduate Gillian Go, who was impressive during the Predator Cues' worlds 10-ball, was Mapugay's first discovery. Regalario from Paranaque emerged as champion in the super-tough Makati Pool Players Association (MAPPA) Battle of Champions. MAPPA is the heart of pool in the Philippines.
But it's not all billiards for the members of the Wilde Blu. Mapugay said one need to have a good attitude and the mental toughness to succeed. "We wish them to be good ambassadors of both the sports and country. With the consent of parents, rules have been set for the kids not to forget their studies, stay out of trouble, and things like helping their parents in doing household chores," said Mapugay, who stressed that drug use and criminal activity of any kind will not be tolerated.
Mapugay and Lopez, by the way, isn't earning a centavo from their costly endeavor. They simply want to help and contribute their share in nation-building.
Thanks to Team Wilde Blu, there's no way but up for Pinoy billiards. SALUTE!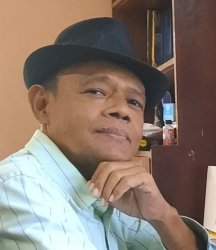 Latest posts by Dennis Eroa
(see all)