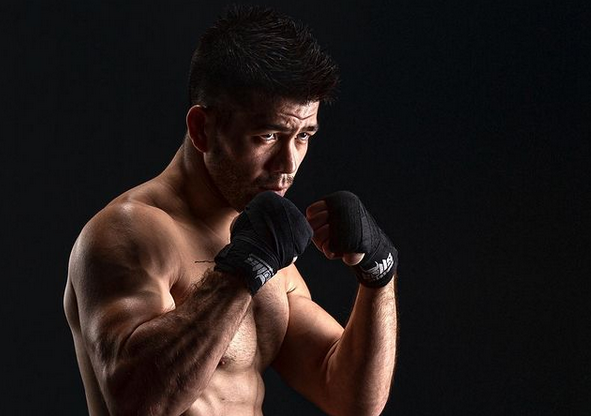 By Brian Yalung
Filipino mixed martial artist Mark Striegl is aching to get back into the cage following a quick loss to Said Nurmagomedov at UFC Fight Night: Ortega vs. The Korean Zombie back in October in Yas Island, Abu Dhabi.

The 32-year-old admits it was not exactly the debut he had wanted but credited Nurmagomedov for his well-timed counter left hook.
"It's just one of those things. He timed the left hook very well as I was coming in with a punch. After that I don't remember anything. Everything went pretty much black," Striegl said in an interview with Meg Siozon of PTV Sports last Feb. 12.
"When I came to, the match was already over. It's one of those things, it's a crazy sport and anything can happen with four-ounce gloves. Hats off to Said for timing that great punch. On to the next one," he added.
Striegl was originally set to make his UFC debut in August against Timur Taliev. However, that fight was scratched after the Filipino tested positive for COVID-19.
When asked if COVID-19 played a factor in his loss to Nurmagomedov, Streigl does not want to make the coronavirus as an excuse.
"Honestly, I don't want to make excuses. I really never know. I will say that after recovery from COVID I had a lot of chest ingestion that lingered congestions that kinda lingered up until the fight. But I felt strong going into the fight. Right now I feel fully recovered so COVID is behind me now," Striegl explained.
Fully Healed From Injury
Aside from suffering his first UFC loss, Striegl also came out of that match with an orbital injury. He said that one of Nurmagomedov's punches broke the orbital inside his left eye and that he had to undergo reconstructive surgery.
"They had to do some reconstructive surgery. They had to put a titanium plate inside actually. So right now I'm half cyborg, I have a titanium plate inside my eye which they don't plan to take out," Striegl explained.
"The doctor said that the placement is ok to stay there. The good news is that it's healed now and the doctor from the surgery has cleared me to fight again," he added.
Second UFC Fight in April
Now fully healed, the 32-year-old MMA veteran plans to fight again. He admits that he has been busy training with his team and coach, George Castro, in Manila. He bared that he will be having his second UFC fight in April although he cannot get into detail.
"I'll actually be fighting in the UFC, my second fight, this April. I can't give much details unfortunately. I have to wait for them to make the announcement. But yeah, Ill be fighting again in the UFC this April so Im preparing for that," Striegl shared.
Mark Striegl is no stranger when it comes to adversity and will make the necessary adjustments leading to his second UFC fight. His debut was not exactly what any fighter wants although he can make up for it by bouncing back with a win in April against a yet-to-be-named opponent.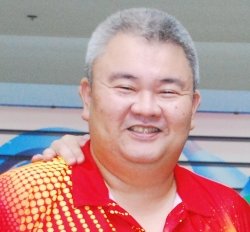 Latest posts by Brian Yalung
(see all)