Houston Rockets superstar James Harden has made it clear from the start of the season that he wants out of the franchise, and on Tuesday night, it seems the situation has just gotten worse.
Following a 117-100 loss to the Los Angeles Lakers, Harden described the Rockets as "not good enough" as reported by ESPN's Tim McMahon.
James Harden says Rockets are "just not good enough … I love this city. I literally have done everything that I can. I mean, this situation is crazy. It's something that I don't think can be fixed."

— Tim MacMahon (@espn_macmahon) January 13, 2021
The 2018 MVP also added that the situation is something that cannot be fixed.
Insider Adrian Wojnarowski reiterated that the Rockets remain engaged in trade talks centering on the superstar.
James Harden's aware that the Rockets are continuing to discuss trade scenarios with teams, although no deal is imminent, sources tell ESPN. Houston's asking price remains steep, as you'd expect it would for a player of Harden's caliber. https://t.co/I4RuHgzcvU

— Adrian Wojnarowski (@wojespn) January 13, 2021
However, chances look faint as it stands, considering Harden's massive contract and the current situation.
Harden turned down an extension worth more than $50 million per season, signalling that he does not want to stay longer in Houston.
Earlier in the season, the Rockets traded Russell Westbrook to Washington for John Wall.
The Rockets are just 3-6 in the Western Conference in spite of the additions of Wall and DeMarcus Cousins.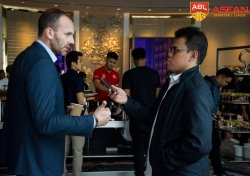 Latest posts by Levi Joshua Jr Verora
(see all)