Sharpshooter Danny Green went off for a career-high 9 triples made while Joel Embiid added 45 points as the Philadelphia 76ers beat the Miami Heat in overtime Tuesday, 137-134.
After going 0/7 from long distance the last outing, Green was spectacular from 3-point area, making 9/15 to finish with 29 points, 10 rebounds, and 6 assists in the win.
Embiid topped all scorers with 45 points on 16/23 shooting, 16 rebounds, and a career-high 5 steals.
The Sixers bounced back from losses due to unfielded players from both injuries and safety protocols.
Ben Simmons also returned to action and dished out 12 assists in over 31 minutes of play.
The Heat relied on Tyler Herro, who scored a career-high 34 points himself.
The Sixers are now 8-4 after the win, good for 2nd spot in the Eastern Conference.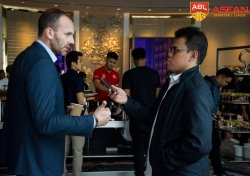 Latest posts by Levi Joshua Jr Verora
(see all)