Orlando Magic guard Markelle Fultz tore his left ACL and shall be out for the rest of the 2020-2021 NBA season.
The team announced the development on Thursday.
Team has announced. Fultz will miss rest of season. Brutal blow for Magic and their young point guard. https://t.co/39NbLuWc4S

— Adrian Wojnarowski (@wojespn) January 7, 2021
Fultz was carried off the floor after favoring his left leg during an eventual 105-94 win for the Magic over the Cleveland Cavaliers.
The 2017 no. 1 draft pick scored only 3 points and logged 4 minutes and 25 seconds in the game.
The injury sadly comes at a time where the 22-year-old Fultz was poised to make more improvement in his career.
He was averaging 12.9 PPG, 3.1 RPG,and 5.4 APG while earning a starting slot with Orlando prior to the injury.
The Magic are currently 6-2 in the Eastern Conference and are expected to make noise in the playoffs.
Without Fultz, the team loses a playmaking and shot creating option.
Fultz was hampered by several shoulder-related issues in his 1st 2 seasons which also limited his production and potential.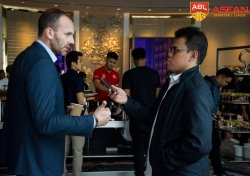 Latest posts by Levi Joshua Jr Verora
(see all)