905 total views, 4 views today
Brooklyn Nets superstar Kevin Durant will miss the team's next 4 games due to a precautionary measure that puts him under quarantine.
ESPN's Adrian Wojnarowski reported the development on Monday, stating that Durant had potential exposure to the coronavirus (COVID-19).
ESPN story with @malika_andrews on the Brooklyn Nets losing Kevin Durant for four games because of COVID-19 protocols: https://t.co/zBLYGuAUSc

— Adrian Wojnarowski (@wojespn) January 4, 2021
The 6-9 forward is averaging 28.2 PPG, 7 RPG, and 4.8 APG for the Nets in the early 2021 season.
The Athletic's Shams Charania has also reported that the NBA recently updated its safety rules, basically requiring all players and staff members to wear masks except during entering the game.
Sources: The NBA has informed its 30 teams of updated rules:

— Starting Tuesday, all active players who are dressed to play must wear face mask until they enter the game
— All players, coaches and staffers in Tiers 1/2 must wear a mask when outside team setting and indoor

— Shams Charania (@ShamsCharania) January 4, 2021
Brooklyn just beat Utah, 130-96 on Tuesday in its 1st game without Durant.
The Nets, currently 4-4 in the East, will take on the Philadelphia 76ers, Memphis Grizzlies, and the Oklahoma City Thunder next in their schedule.
They already are without Spencer Dinwiddie, who suffered an injury prior to the new year.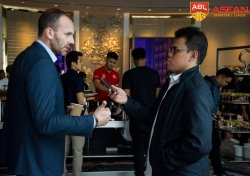 Latest posts by Nguyễn J. Văn Linh (Levi Verora)
(see all)