Utah Jazz supersub Jordan Clarkson was fined $25,000 after making contact with an official Thursday during their game against the Phoenix Suns.
Clarkson stole the ball from a Suns player early in the 2nd quarter, but couldn't control his momentum as he collided with one of the referees.
$25K fine for Jordan Clarkson as a result of making contact with an official.

Here's the video of the incident:https://t.co/oeLSDOrCO2

— Bobby Marks (@BobbyMarks42) January 2, 2021
However, Clarkson did not like what seemed to be a missed opportunity for a fastbreak lay-up and decided to give the referee a shove.
That merited him a technical foul, to which the Utah bench also disagreed with.
The Suns eventually won, 106-95. Clarkson had 12 points off the bench in the loss.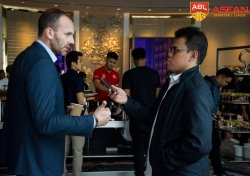 Latest posts by Levi Joshua Jr Verora
(see all)