Los Angeles Lakers superstar LeBron James has scored in double-digits for 1,000 consecutive games, a record he set as the team beat the San Antonio Spurs, 121-107 Wednesday.
Already the record-holder for the particular scoring streak, James made it 1,000 games in a row after a hook shot in the 2nd quarter.
A scoring streak fit for a king. Congrats on making history, @KingJames 🙌👑 pic.twitter.com/NPRtaiG93Q

— Los Angeles Lakers (@Lakers) December 31, 2020
NBA all-time great Michael Jordan was the previous record-holder with a streak of 867 games.
James, who is also celebrating his 36th birthday, finished with 26 points and 8 assists to lead 6 Lakers in double digits.
Dennis Schroder had 21 points, Anthony Davis added 20, while Wesley Matthews had his finest game in a Laker uniform yet with 18 points on a perfect 6/6 from 3-point land.
The Lakers improved to 3-2 with the win.
The Spurs were led by Dejounte Murray who had 29 points.
Spurs assistant coach Becky Hammon had some sort of accomplishment as well in the game, being tapped as acting head coach for the first time after Gregg Popovich got ejected.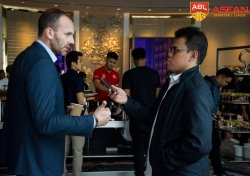 Latest posts by Levi Joshua Jr Verora
(see all)