On September 11, 1981, the Philippine basketball training team lost a close 73-72 win to the Japanese national team in a three-game series held at the Araneta Coliseum.

The nationals played without the American aspirants at the time but gave their all against their bigger Japanese opponents.
The team was reinforced by William Pearson, the first American then to gain Filipino citizenship. Also part of that team was Ricky Relosa, Elmer Reyes, Frankie Lim and JB Yango.
"It's good for the boys," Eduardo Cojuangco Jr., the project director for basketball said. "Let's give them exposure."
After trailing 36-42 at the half, Pearson found his groove and inspired the locals in the second half. Relosa also did his share by working the boards against the taller and bulkier Japanese cagers.
Pearson led the Philippines losing cause with 20 points while Relosa notched 18.
Elmer Reyes contributed 12 points while Elmer Reyes added 10.
Although the nationals gave it a good fight, team consultant Ron Jacobs felt that the Philippines could have won the game.
"The boys lacked the mental discipline toward the end of the game," Jacobs said.
He also added that the players failed to follow his instructions to foul in the home stretch.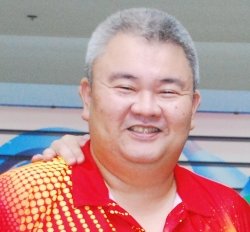 Latest posts by Brian Yalung
(see all)