by Henry L. Liao
The National Basketball Association (NBA) is just a few winks away from announcing its list of the 75 greatest players in league history to commemorate its 75th anniversary season.
Making the selection is a blue-ribbon panel of media, former players (note: they were not allowed to vote for themselves) and coaches, current and former general managers and team executives. NBA commissioner Adam Silver will do the announcement).
It will mark the fourth time that the NBA will come up with such a list of its greatest players ever. Previously, it did so with the 25th Anniversary Team in 1971, 35th Anniversary Team in 1980 and 50th Anniversary Team in 1996. The NBA commissioners during those times were James Walter Kennedy, Lawrence O'Brien, and David J. Stern, respectively.
Only four players have been feted with all three honors. Bill Russell, my GOAT, is one. The others are Bob Cousy, Bob Pettit and George Mikan.
All four men are expected to be a part of "NBA 75."
Then again, some players that were on previous Anniversary teams could be displaced this time. It may awkward but there's a precedent.
The 11-man 35th Anniversary Team included 25th Anniversary Team members Russell (a unanimous choice), Cousy, Pettit and Mikan. But the rest of the 10-member 1971 squad – Dolph Schayes, Paul Arizin, Joe Fulks, Bill Sharman, Bob Davies and Sam Jones – were excluded, only for Arizin, Jones, Schayes and Sharman to return to the list of the NBA's 50 greatest players of all time in 1996.
On both the 25th and 35th Anniversary teams, Russell was declared the greatest ever and his old Boston Celtics mentor Arnold (Red) Auerbach as the best coach.
Other members of the 50th Anniversary team were:
Kareem Abdul-Jabbar (he missed the 1971 team because he was only two seasons into the league even if his Milwaukee Bucks captured the NBA crown during his sophomore campaign), Nate Archibald, Charles Barkley, Rick Barry, Elgin Baylor, Dave Bing, Larry Bird, Wilt Chamberlain (surprising that The Stilt failed to make the 1971 team even if he had been a seven-time NBA scoring titlists in 12 seasons with averages of anywhere from 34.7 ppg to 50.4 ppg and earning a title ring with the 1967 Philadelphia 76ers, who in 1980 were named the NBA's greatest team), Dave Cowens, Billy Cunningham, Dave DeBusschere, Clyde Drexler, Julius Erving, Patrick Ewing, Walt Frazier, George Gervin, Hal Greer, John Havlicek, Elvin Hayes, Earvin (Magic) Johnson, Sam Jones, Michael Jordan, Jerry Lucas, Karl Malone, Moses Malone, Pete Maravich, Kevin McHale, Mikan, Earl Monroe, Hakeem Olajuwon, Shaquille O'Neal (after just four seasons at age 24), Robert Parish, Scottie Pippen (after nine season), Willis Reed, Oscar Robertson (The Big O surprisingly also did not make the 1971 grade), David Robinson, John Stockton, Isiah Thomas, Nate Thurmond, Wes Unseld, Bill Walton, Jerry West (The Logo also was excluded from the 1971 list), Lenny Wilkens and James Worthy.
Eleven players (Barkley, Drexler, Ewing, Jordan, Malone, O'Neal, Olajuwon, Parish, Pippen, Robinson and Stockton) were active during the 1996-97 wars when the 50th Anniversary Team was announced. Among them, Shaq was the last to hang up his jersey after the 2010-11 NBA season.
My feeling is that some of the names in the 1996 unit will be scratched (Wilkens, Unseld, Lucas, Jones, Sharman, Schayes and DeBusschere?) in "NBA 75" to accommodate some of the most prominent players in the last 25 years (1996-2021), the list of which could be more than 25.
From where we sit, the new players to be added to the 75th Anniversary team include Kobe Bryant, Tim Duncan, Kevin Garnett and Paul Pierce from Class 2020 of the Naismith Memorial Basketball Hall of Fame; Tracy McGrady, another Hall of Famer; the stars from 2003 NBA draft such as LeBron James, Dwyane Wade, Carmelo Anthony and Chris Bosh (2021 Hall of Famer); the German legend Dirk Nowitzki, two-time NBA Most Valuable Player Giannis Antetokuonmpo, Anthony Davis, Kevin Durant, Dwight Howard, Russell Westbrook, Stephen Curry, Chris Paul, James Harden, Damian Lillard and Kawhi Leonard, and the oldies but goodies Dominique Wilkens, Steve Nash, Bob McAdoo, Dennis Rodman, Steve Nash, Paul Pierce, Reggie Miller, Gary Payton, Allen Iverson, Vince Carter, Jason Kidd and Grant Hill.
Oops, did I miss out on somebody? My bad. It only means that there are more than 25 qualified players. And I still don't have young dudes Nikola Jokic and Joel Embiid and Luka Doncic on my list.
Can the trio wait for their turn till the NBA marks its 80th Anniversary in 2026?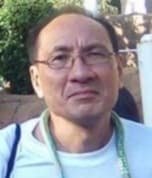 Latest posts by Henry Liao
(see all)